Tony G Backing CoinPoker's Crypto Poker Room; Pre-ICO Launches Nov. 16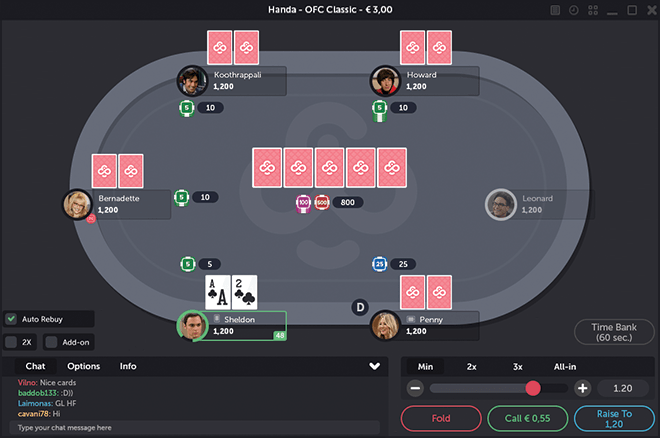 The future of online poker is here. The recently-announced online cryptocurrency poker room CoinPoker will be launching its pre-ICO (pre-Initial Coin Offering) exclusively at SpectroCoin on Thursday, Nov. 16 with a hard cap of 100 million CHP tokens or "CHIPS."
At the price of one CHP for €0.05 and a 30% bonus being offered by the company during the pre-ICO, CoinPoker has already attracted the attention of the online poker community and crypto communities alike. The pre-ICO will finish on Dec. 1 at the latest with the remainder of the ICO carried out in the first quarter of 2018.
As an added incentive, CoinPoker is going to be returning 15% of the tokens collected during the entire ICO to their community through its first real-currency tournaments. With a total maximum amount of 500 million CHP tokens to be distributed throughout the ICO, there is potential for these prize pools to surpass seven figures in added value, which would be unprecedented in online poker.
About CoinPoker
Backed by poker player, entrepreneur and politician Antanas Guoga, better known in the poker community as "Tony G", CoinPoker aims to solve current online poker problems including transaction speed, payment issues and transparency in game logic.
Poker is my passion. I love this game. But online #poker is sick & some things need 2 be changed there. Blockchain… https://t.co/XAbrLMfWdj

— Antanas Guoga (@TonyGuoga)
The CoinPoker project intends to offer fair play and global accessibility by putting their Random Number Generator (RNG) on blockchains, using CHP as their own in-game currency, and implementing a fairplay security and fraud system.
CoinPoker is already offering a Minimum Viable Product (MVP) on their website, where interested individuals can download a play-money application to try it out.
Purchasing Coins
CoinPoker CHPs can be purchased through SpectroCoin exchange and wallet platform. Warren Lush of CoinPoker explained the decision to use this platform for the pre-ICO.
"SpectroCoin has a very successful practice of doing in-platform pre-ICOs and allowing people to get tokens by using different cryptocurrencies or even regular currencies. It will allow poker players to purchase tokens even if they are new to cryptocurrencies, or if they are already using BitCoin, Nem, Dash, and others."
After the conclusion of the pre-ICO on Dec. 1, the remainder of the ICO will be carried out via smart contracts and will only be available for acquisition using Ethereum through any e-wallet.
For more detailed information on this project, you can view CoinPoker's Whitepaper and One Pager or the introductory video below.