Streaming Marathon Will Raise Money For Alberta Children's Hospital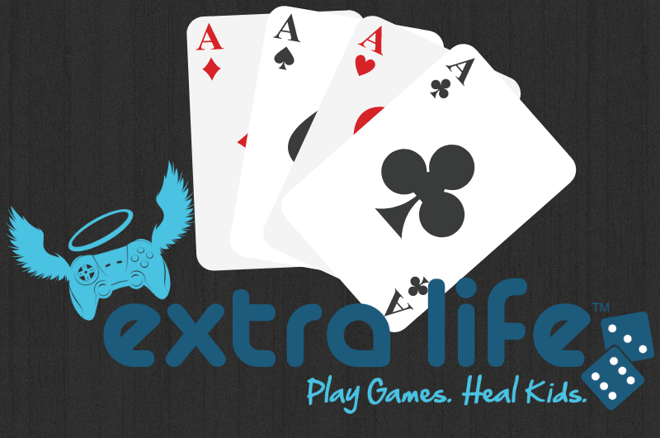 It's not often that poker media share their own poker-playing odysseys, but PokerNews Canada Editor Lane Anderson is doing it for a good cause.
Over a 24-hour period starting on Saturday, November 4, at 8 p.m. MDT, until Sunday, November 5, at 7 p.m. MST, Anderson is hoping to raise $5,000 for the Alberta Children's Hospital Foundation by playing online poker through Extra-Life.Org and Twitch.tv.
Anderson, a writer, editor, content manager, and social media marketer, will start with a $300 bankroll and will play low buy-in tournaments to try and turn a profit. Any profit that is made at the end of the 24-hour marathon session will also be donated to the cause.
Extra-Life.org, which started in 2008, partners streamers through Twitch.tv with local children's hospitals through the Children's Miracle Network and has raised over $30 million for sick and injured kids to date.
Whether you're a fan of poker streaming or not, you can find out more about Anderson's endeavours by visiting his donor page over at Extra-Life.org, and starting at 8 p.m. MDT on Saturday, November 4, you can check out Anderson's Twitch
stream. Donations can be made via credit card or PayPal via the button on the page and Anderson is also accepting donations via PokerStars player transfers if that is an easier option.