Poker Reporters Partner with Top Pros to Give Back Via Charity Stream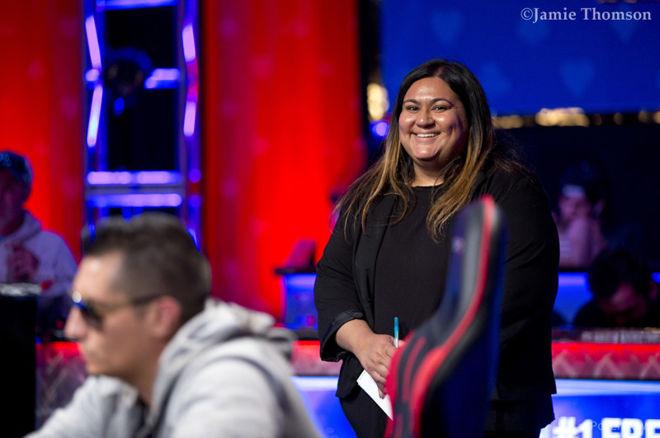 'Tis the season for giving and in the poker community, Twitch has become a prime platform for raising funds for all kinds of causes. The newest charity stream just announced on Twitter is the brainchild of two poker tournament reporters based in Canada who are using their contacts in the poker world to raise money for REG Charity this holiday season.
As a tournament reporter in her third year of the job, Aleeyah Jadavji said she has been talking about getting the "A Team Charity Stream" together for the better part of a year, and it came together as a result of her career, with which she is very satisfied.
"I get to travel the world, meet amazing people and write about/watch a game I love. I've met amazing people along the way and decided to leverage social media plus my contacts in the industry to raise money over the holidays."
WOW! @adam_lamers12 and I will be playing poker & hosting @Martin_Jacobson @AriEngelPoker @krissyb24poker and… https://t.co/FBGZhkpQC4

— Alee Yah (@ElleSriracha)
Jadavji is excited to have her partner in crime, fellow tournament reporter Adam Lamers, helping with the stream. These two have proven to possess a powerful partnership on the road in their tournament coverage, and according to Jadavji, "He's absolutely hilarious and I think we'll make for some entertaining streams coming up!"
Jadavji chose to raise money for REG mostly because, "they pick charities that distribute funds without wasting money. The charities they work with are reputable and the people that stand behind and support the company are fantastic people."
One of those representatives is 2014 WSOP Main Event champion Martin Jacobson, who agreed to come on the stream after Lamers met him in Punta Cana. Other confirmed guests include fellow Canadian and recent HPT champion Ari Engel and other Canadian poker pros Patrick Serda and Kristen Bicknell. Serda even offered to match donations that come in while he's on the stream up to $5,000.
On top of the enthusiasm and generosity of the guests they invited to join the stream, another fortuitous announcement came out from Dan Smith, who together with Martin Crowley and Tim Crowley, is matching up to $1 million in donations to REG and a host of other charities.
Myself, @bigpapagates, and @chipotleaddict1 are organizing another charity drive! We are looking to match up to $1… https://t.co/r2pbXeEyNO

— Dan Smith (@DanSmithHolla)
Jadavji saw this as a perfect opportunity to make donations raised for the "A Team Charity Stream" go even further. All funds collected will be donated directly to Smith's 2017charitydrive.com page so the donations will automatically be doubled. Besides the donations from the generous viewers tuning into the stream, Jadavji will be donating any money she wins while playing on stream in addition to funds that go into her "swear jar" during the broadcasts.
Stream Schedule
The plan is to stream Dec 18-22 (Monday-Friday) at 3PM MST/5PM EST on their Twitch channel: ATeamCharityStream for at least eight hours each day. You can expect a variety of games including OFC, PLO as well as some classic Hold'em tournaments. In addition, there will be Q&A time with the guests.
After a brief hiatus for Christmas, the stream will return Dec. 26 to wrap up with one final 24-hour stream starting from 6PM MST/8PM EST. Bicknell will be joining the stream on the final day as well as other guests to be named later, to help with the final push for donations.
Jadavji is still looking for additional guests interested in joining the charity stream, who can contact her via Twitter @ElleSriracha.