Top Stories of 2017 #10: Canada's Top Poker Players by Province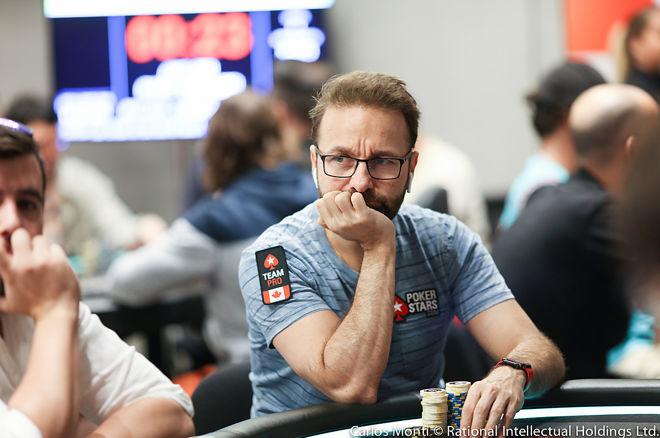 The year is coming to a close and we're looking back at our top stories of 2017, sharing them again as a quick flash through the year of Canadian poker.
For the 10th-place entry on 2017's list of top articles, we reach all the way back to March when PokerNews Canada editor Lane Anderson took a look at the top players across the nation in an article titled A Look at Canada's Top Poker Players by Province. The review looked at the top five players nationally, as well as a province-by-province breakdown of the top five according to their live tournament earnings.
Topping the national list back in March was none other than Ontario native Daniel Negreanu and his lifetime winnings of over $30,000,000. Jonathan Duhamel and Mike McDonald were numbers two and three, nationally.
Provincially, B.C. was headed up by pro grinder Shawn Buchanan with nearly $6 million in lifetime winnings while Randy Holland's $3.5 million in winnings put him at the top of the Alberta list. Saskatchewan belonged to Tyler Bonkowski with just over $1 million and Haralabos Voulgaris led the way for Manitoba with close to $2 million.
The bulk of Canada's poker earnings came from the same provinces that carry most of Canada's population: Ontario and Quebec. Ontario's list, headed by Negreanu of course, held three of the national top five, with McDonald and Sorel Mizzi also making the list, while Quebec's list was headed by the national runner-up, Duhamel.
Jeff Cormier and Benny Chen topped the lists in New Brunswick and P.E.I, respectively, while Owen Crowe's $2.5 million gave him the Nova Scotia lead. Newfoundland's Mike Watson crushed the rest of the maritime provinces, though, as he approaches $10 million. Brad Booth, Blane Noksana, and Harry Kuksuk headed the lists for N.W.T., Yukon, and Nunavut.
Read the full story right here.
Top Stories of 2017