Top Stories of 2017 #6: Kristen Bicknell Profile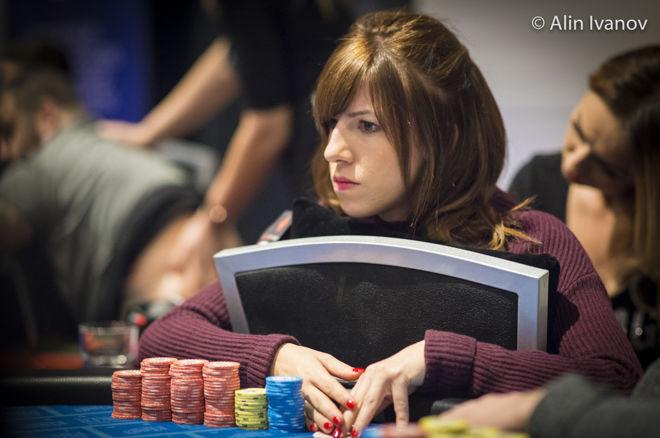 The year is coming to a close and we're looking back at our top stories of 2017, sharing them again as a quick flash through the year of Canadian poker.
Sixth place on the list of top 10 articles for 2017 is Aleeyah Jadavji's profile of rising Canadian poker star Kristen Bicknell. Bicknell graciously sat down with Jadavji for more than three hours back in March for a wide-ranging interview about the young player's life and career.
Bicknell talked about her rise, beginning with a lowly home game where she and her boyfriend at the time ended up in a seven-hour heads-up battle. Bicknell doesn't even remember who won that first tournament, but she remembers it kindling a passion that has defined the rest of her life.
Hailing from a non-traditional family dynamic to begin with, a career in poker wasn't as much of a stretch for Bicknell as it might be for others. After spending her early years watching her father turn his passion for racing into a a successful business, Bicknell knew intrinsically that she didn't have to follow a traditional path in her career. And growing up around race tracks, racing go-karts against boys and holding her own, gave her the confidence to sit down at a male-dominated poker table and take control.
With seven cashes this past summer at the World Series of Poker, Bicknell's 2017 just continued to improve after her conversation with Jadavji. During the course of her WSOP, she also accepted a position as a pro with Team partypoker, and Bicknell just recently capped her year off with a win in a $7,000 tournament at the World Poker Tour Five Diamond World Poker Classic worth just under US$200,000.
Read the full story right here.
Top Stories of 2017