Top Stories of 2017 #8: Canada at the WSOP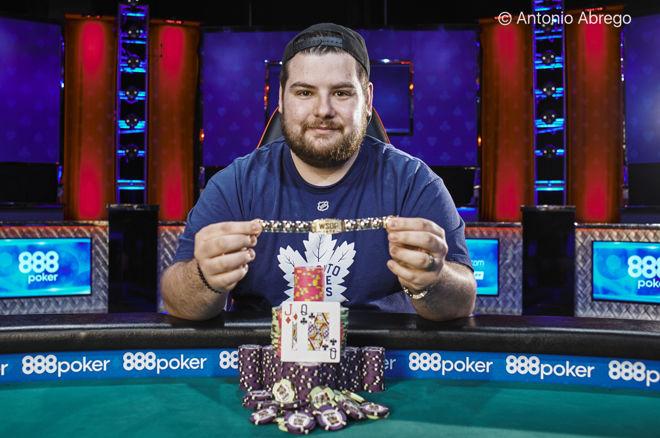 The year is coming to a close and we're looking back at our top stories of 2017, sharing them again as a quick flash through the year of Canadian poker.
Coming in a eighth place on our top 10 list for 2017 is a story titled Canadian Attendance Rises for 2017 WSOP, One Bracelet Won, a recap of this summer's World Series of Poker (WSOP) and the Canadian numbers.
PokerNews Canada Editor Lane Anderson crunched all the numbers and found that Canadian attendance at the Rio was up this summer over 2016 with 4,951 Canucks hitting the felt, but still nearly 1,000 players less than our biggest recent year in 2014 when more than 6,000 Canadians crossed the border for the series.
Ironically, while 2013 was the year Canada won the most bracelets in the last five, crushing the series with 10 bracelets, it was the year of fewest Canadian entries at just over 4,000. The following year, in 2014, more Canadians than ever went south, and we scored a huge goose egg.
Even with nearly 5,000 runners this year, Canada was only able to secure a single bracelet win when Montreal's Pablo Mariz came out of nowhere to take down the Millionaire Maker for his first bracelet. He was far from a one-shot deal, however. In addition to the bracelet, Mariz finished second in the team event, as well as 13th place in the Crazy Eights tournament.
Canada's summer was otherwise fairly bleak at the Rio. It's not much of a surprise that Canada's top performer and highest finisher in the Player of the Year (POY) race was Daniel Negreanu with 11 cashes, including final table appearances in four different $10,000 Championship tournaments. Negreanu finished the summer eighth overall in the POY race. Coming in behind Negreanu was Ontario's Mike Leah. Leah logged 14 cashes for 15th place on the POY list, including a seventh place in $10,000 No-Limit 2-7 Single Draw Championship. Mariz' breakout summer left him sitting in 19th, while Albertan Thomas Taylor cashed in 11 events in the series, good for 29th place in POY standings.
Read the full story right here.
Top Stories of 2017