The Weekly Review: Alberta's Newest Winner, Art, and Sunday Majors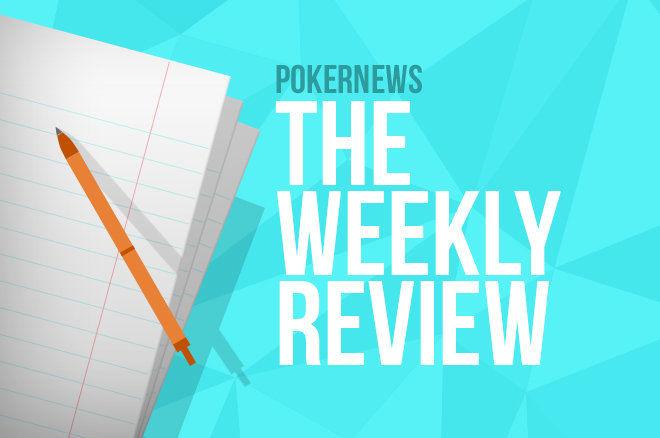 A new champion was crowned in Alberta at Pure Casino Yellowhead's Alberta Poker Championship. There was a Canadian who won the biggest little Sunday tournament on PokerStars, and PokerNews Canada takes a fun look at what paintings most resemble some of Canada's top poker players.
Here is your Weekly Review for January 21 to 27, 2018:
Johnny Yu is the Newest Alberta Poker Champion
The Alberta Poker Championship wrapped up last weekend from Edmonton's Pure Casino Yellowhead with five events including the Main Event which featured a $1,100 buy-in. With two Day 1s, the event garnered 244 total entries.
The Main event got to heads-up play with both Johnny Yu and Chris MacPherson making a deal, both taking home $45,000 while playing out for the right to be named Champion. Yu bested MacPherson in the heads-up match to become the 2018 Alberta Poker Champion.
Gabe P. won Event #1, a $550 no-limit hold'em bounty tournament which had 149 players. Gabe won $15,395 for the victory.
Event #2 was a $330 no-limit hold'em event which saw 157 total players enter. Jeremiah Abernathy got the victory, pocketing $11,995.
Event #3 switched the game to four-card poker, a $440 buy-in pot-limit Omaha event. With 76 players registered, Francis Fan took the victory and $9,820.
The penultimate event of the series was the $250 no-limit hold'em turbo tournament. Alberta home-based grinder Jody Fayant outlasted the field to collect $7,880.
For the full breakdown of how the events played out, please click on the article linked below.
Related article:
Who Do Canada's Poker Players Look Like?
If you've been living under a rock, there's a new app from Google called Arts & Culture. This allows users to take a selfie and discover what piece of art most looks like them.
Ever wonder what piece of art some of Canada's top poker players look like, well PokerNews Canada has you covered as Daniel Negreanu, Kristen Bicknell, Jamie Staples, and more are shown side by side with their painting look-a-likes.
Click on the article below to take a look at the striking resemblances.
Related article:
A Canadian Wins the Sunday Storm
The biggest tournaments in online poker happen on Sunday and PokerNews Canada recaps all the top Canadian scores on the Sunday grind with the Sunday Briefing.
Canadians bricked all the top majors on 888poker this week.
The top score of the week went to Canadian "GuiGui87" who outlasted a field of 27,511 in the $11 buy-in Sunday Storm. "GuiGui87" won $20,818 after a three-way deal
Chris "Apotheosis92" Kruk had the first big score of the day with a final table appeared in the $2,100 buy-in Sunday High Roller. Kruk bowed out of the tournament in fifth place, collecting $18,787.
Adam "ISmellToast" Crawford finished in fourth-place in the $215 Sunday Supersonic, winning $11,144.
Over on partypoker in the $530 High Roller Warm Up, two players from Canada made the final table, "Phil_Zajmo" finished in sixth for $7,575 while "Zaymovishka" finished in fourth place for $18,053.
In the $215 Title Fight, "Rescuebaklava23" finished in seventh place and collected $8,380.
Related article: