The Weekly Review: Canadian PoY, Charity Stream, and Negreanu Recaps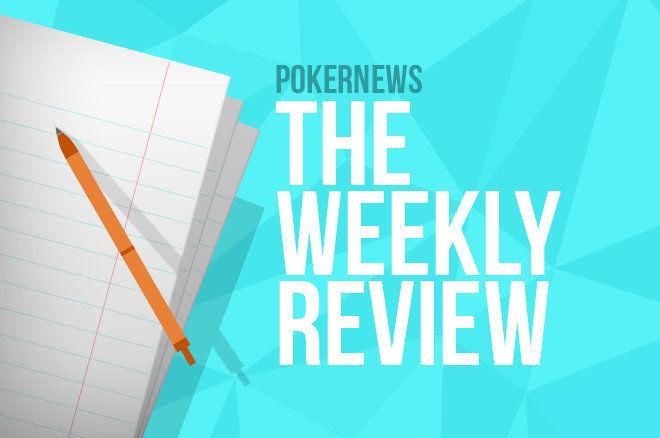 With the end of the year wrapped up, there wasn't much action on the felt. And with Sunday being New Years Eve, all of the Sunday majors took a back seat to end-of-year festivities. Daniel Negreanu released his results, which got the poker population stirring. The holiday charity stream from Aleeyah Jadavji and Adam Lamars wrapped up, and the final totals for the Global Poker Index Player of the Year are also in.
Here is your Weekly Review for December 31, 2017, to January 6, 2018:
Ari Engel Captures Second Straight Canadian Player of The Year
Ari Engel has recaptured the crown as the Canadian Player of the Year. Engel almost went wire-to-wire this year, with a small bump to second place midway through the year, Engel managed to finish the year with 3,153.16 points, over 150 points more than second-place Sam Greenwood. With the points he accumulated, Engel also sat in eighth place in the global PoY rankings.
Engel totalled US$955,217 in cashes for the year in 36 cashes. The top score for Engel happened in Canada, where he finished in fifth place in $5,300 partypoker MILLION North America for $238,350.
To read the full Canadian Player of the Year recap, please click on the article linked below.
Related article:
Jadavji, Lamers, and Friends Crush $5,000 Charity Raising Goal
Aleeyah Jaavji and Adam Lammers set out to raise $5,000 for Raising For Effective Giving (REG) Charities over the holidays. With five days of streaming planned starting on December 18, the two Canadian reporters would take a couple days off to recuperate, and end with a 24-hour marathon session starting on Boxing Day.
With guest spots from Danielle Andersen, Jamie Kerstetter, Kim Yuhl, Ryan Leplante, Andrew Barber, Jason Somerville, Ari Engel, Philip Gruissem, and Kristin Bicknell, the A-Team Charity Stream raised a whopping $25,000 for REG. With a global matching pledge by Martin Crowley, Tom Crowley, and Dan Smith, another $25,000 will also go to REG, meaning a grand total of $50,000 was raised.
To read the full review, please click on the article linked below.
Related article:
Negreanu Has Back-to-Back Losing Years
Daniel Negreanu was refreshingly candid when he released his results this year on his blog at fullcontactpoker.com. With $2,874,164 in buy-ins for 2017 and $2,792,104 in cashes, Negreanu lost $86,140 on the year, which over 71 events of an average buy-in of $40,481, is close to break even.
In 2016, Negreanu posted a loss of $1,246,693 across 49 events, giving him a losing year for the second straight year. The three previous years to 2016 is where Negreanu tallied almost $10 million in tournament profits, thanks to around $7 million from the runner-up finish in the 2014 $1 million buy-in WSOP Big One for One Drop.
Negreanu also posted his goals for 2018, which would see him solidify his top spot on the all-time tournament poker money list.
To see those goals please click on the article linked below.
Related article: