XL Blizzard Blows Through 888poker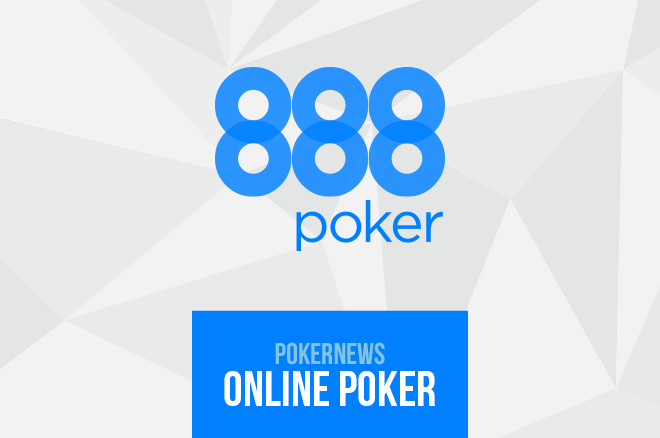 Winter in the northern hemisphere is a good time stay inside and play online poker, and 888poker answered the call for hot poker action with the XL Blizzard tournament series. With 34 tournaments ranging from $5 to $2,100 between January 18 and 28, there was poker action for all bankrolls. Canada had a decent series, with a solid showing in the high rollers, the bounty events, and the Micro Main Event.
Canada's best showing of the series came in XL Blizzard #34 - $50,000 Micro Main Event when "jobrazeau" took down the big prize of $11,436 over 2,631 other players. "Nordnynordbrg" was the other Canuck in the final nine, finishing fourth for $4,669. Two other Canadians, "spasticmonk" and "PBD03", managed to make two final tables each over the course of the series.
The series kicked off January 18 with a $109 tournament that saw 946 runners. Canadian "TIPPPPP" grabbed a piece of the $94,600 prize pool, finishing third for $9,460, and giving Canada a solid start to the series.
Canadians were shut out of the final table for the next few events, but "PBD03" managed to score fifth place in XL Blizzard #6 - $50,000 Crazy 8, worth $2,672. "Darlene2013" found eighth place in the following event, the $15,000 Mini Crazy 8. She cashed out for $204, a great return on the $8.80 investment.
The Canadian contingent went silent for a few more tournaments before coming back with a bang in the high rollers. The $2,100 XL Blizzard #16 - $250,000 High Roller event saw 118 players take their shot, and two Canucks built stacks that took them to the final table. Parker "888tonkaaaa" Talbot made the final table but had to settle for ninth place and a payday of $7,500. Sebastian "p000cket000" Sikorski made it a bit farther, ultimately falling in third for a prize of $35,000. Mexico's "SteveyBG" took down the top prize of $63,697 over "OlNKOinkOink" of Germany, who collected $51,303 for second.
XL Blizzard #17 - $100,000 Mini High Roller got 630 runners ready to pay the $215 buy in, building a prize pool of $126,000. "Bluffing420s" was the lone Canadian to make the final table, finishing fifth for $7,056. "Spasticmonk" was Canada's representative in the final nine of XL Blizzard #18 - $30,000 Late High Roller, and finished sixth of 288 runners in the $160 tournament and collected $2,160.
Canada was shut out of the final table again until XL Blizzard #24 - $20,000 Late Quarterback. Two Canadians managed to make it to the final nine from the 364 entries. "Alexos888" busted from the $109 event in ninth for $491 while "Krazzyaces77" got a little farther, collecting $2,195 for fourth place. "TheDEBTonatR" also squeaked out a final table in event #23, grabbing $444 for ninth place.
Canada had a decent showing in the bounty events. "Spasticmonk" hit his second final table of the series in XL Blizzard #25 - $25,000 Knockout, busting in eighth place for $789, including $164 in bounties. "RAGS2RICHES" grabbed seventh place in XL Blizzard #26 - $10,000 Mini Knockout, winning $623 with $38 in bounties.
"Mixer_jr" got himself into the final six in XL Blizzard #28 - $50,000 6-Max, scoring another $7,745 for Canada for his third-place finish. "PBD03" grabbed a second score in the series with a sixth-place finish in XL Blizzard #31 - $150,000 Mega Deep.