Flashback Friday: The 2009 Canadian Heads Up Poker Championship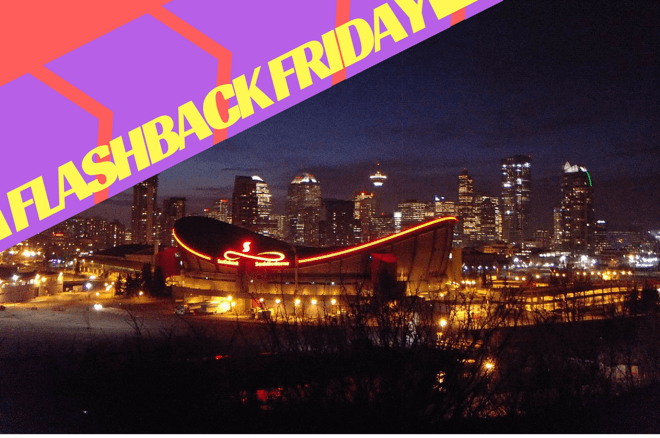 Every so often it's fun to have a blast from the past and take a look at some of the interesting moments, ideas, and items in poker's past. It could be a key hand, a final table, or just something fun that may have been forgotten along the way. Please join us in reliving some of those moments in our Flashback Friday!
This week, we stay in 2009 while taking a look at a specific event at the now-defunct Canadian Open Poker Championships from the Stampede Casino in Calgary. Run by the Canadian Poker Tour, the Canadian Open Poker Championship had two Main Event's on a five-event schedule. A regular full-ring $1,100 no-limit hold'em event, and the event we will look at, the $5,000 buy-in Heads-Up Championship.
What seems crazy now for a $5,000 buy-in heads-up event in Canada, the event saw 63 entries that included a who's-who of professionals from back in 2009. Unknown recreational player Quebec native Benjamin LeBlond made it to the final eight players with the likes of Jeff Madsen, Brad "Yukon" Booth, Terrence Chan, Tim Salangsang, Mike Smith, David Cung, and the Poker Brat himself, Phil Hellmuth. All players were guaranteed at least $17,500 while the winner would receive $100,759.
Quarter Finals
LeBlond had a dream match-up for any recreational poker player when he drew Phil Hellmuth. LeBlond must have set the Poker Brat off after defeating the former 1989 WSOP Main Event Champion.
Brad Booth, current twoplustwo Pokercast host Terrence Chan, and Jeff Madsen also won their matches to book their seats into the semi-finals.
Semi-Finals
LeBlond then drew another well-know Canadian pro at the time, Brad Booth. Booth was coming off a second-place performance in the same event the previous year and racked up a quarter of a million dollars in total live cashes prior to this event. LeBlond beat the Whitehorse native to send himself to the finals while Booth settled for $28,000.
Terrence Chan and Jeff Madsen were two accomplished pros. Madsen was coming off two six-figures scores from the L.A. Poker Classic (LAPC) with a win in the $1,585 event and a third in the $10,000 H.O.R.S.E event. Chan is highly regarded as one of the best limit hold'em players but also had the chops in the no-limit variant with a second place in the 2007 WSOP $2,500 No Limit Hold'em Six Handed event for $287,345. Madsen, who won the 2006 WSOP Player of the Year by bursting onto the scene with two wins in his first three ever recorded live cashes, beat Chan to catapult himself into the finals and send Chan packing with $28,000 for a third/fourth-place finish.
Finals
It was a David-versus-Goliath matchup as a former WSOP Player of the Year was up against an unknown recreational player who had no registered live cashes up to this point. LeBlond, who was all in blind four times in a row, managed to gain the chip lead from Madsen in the final match. Both players got the money in as LeBlond ended up flopping a set of fours while Madsen had a pair of tens. After the turn bricked, a ten came on the river to give Madsen trip tens, but to give LeBlond the title with a full house. Madsen collected $50,000 while LeBlond walked away with $100,759 after defeating three very accomplished pros along the way.
If you have an idea, item, or moment for Flashback Friday that you would like to see featured, please tweet @PokerNewsCanada or @matthewperrault.