888poker's "Seriously Phenomenal Women in Poker"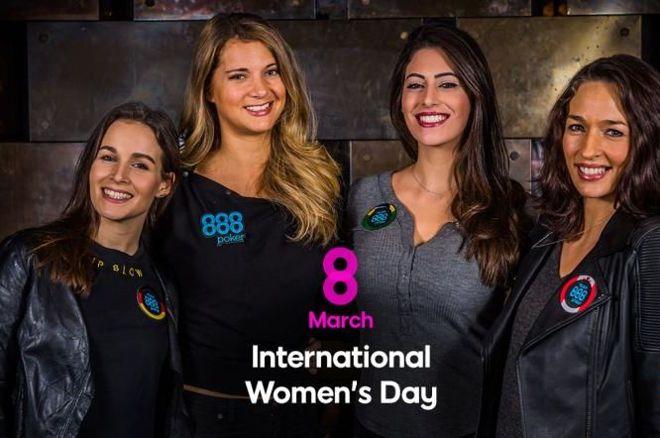 Mar. 8 is officially International Women's Day so the 888poker eMagazine decided to speak to four influential and popular female poker players about their achievements in the poker world, how to attract more women into the poker community, and more.
888poker has four female poker players on its ambassador roster: Kara Scott, Natalie Hof, Vivian Saliba, and Sofia Lovgren. With this in mind, it made perfect sense to quiz these ladies for International Women's Day.
Biggest Poker Accomplishment
Mom-to-be Kara Scott lists her runner-up finish in the Irish Open as her biggest poker achievement; it is also her largest cash as it awarded Scott a massive $413,000.
"It was early on in my poker career as well," said Scott, "and I would have said just making that televised final table with some really great poker players was enough to rank as my proudest moment. I learned a lot just through playing that event and the final table, and it really changed my life."
Lovgren's best poker achievement, according to her, is the fact she has been consistent in cash games, having made a living from playing cash game for the past eight years.
Brazil's Saliba is proud of her tournament victories in her native country but singled out her 11th place finish in the $10,000 Pot-Limit Omaha Championship Event at the 2017 World Series of Poker.
As for Hof, she says she is still waiting for her first big score, but the freedom playing poker gives her is seen as an accomplishment.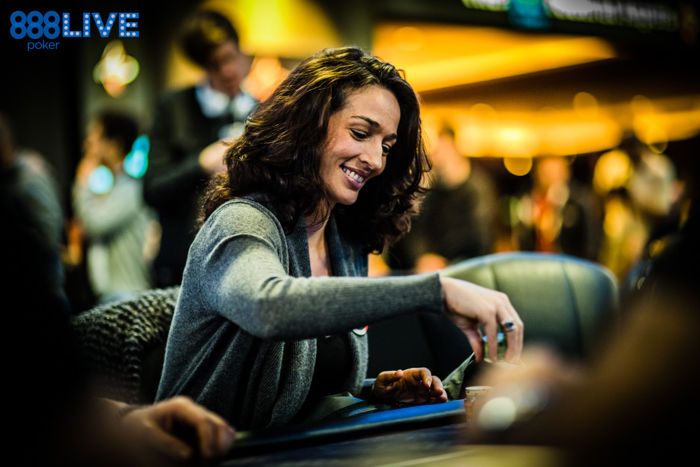 Biggest Accomplishments as Women
Scott gave the longest answer to this particular question. Anyone who follows Scott on social media will know Scott stands up for matters that are right and does not try to please everyone for an easy life.
"This is a much harder question to answer. I'd say I feel the most accomplished when I do the right thing, even when it's hard. It can be really difficult to raise our voices and say, "hey, that's not right," especially when it might impact our work or relationships but that's when it's all the more important to do so. Standing up for the idea of justice over peace is a lot harder than it should be. Anytime I make a choice (even small ones) that prioritize what's right over a quieter, easier life, that's when I feel proud of myself or my choices."
Both Lovgren and Hof said they think their best accomplishments as women are being able to work comfortably in what is a male-dominated industry, with Saliba going on step further and saying she has proven women can play equally to men and are on the same level.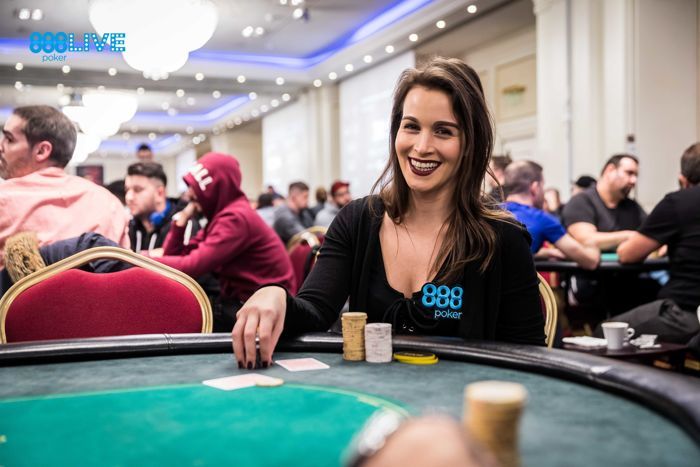 Role as Female Poker Ambassadors
Every sport, if that is what poker is, needs ambassadors to fly the flag for a brand or a demographic of people. Women in poker is no different and all four of 888poker's female ambassadors do a superb job in promoting the game of poker to women.
Hof likes to highlight that skill in poker has nothing to do with gender, sex, or physical strength because it is a mind game. "We are equal. I hope that other women will see through my eyes that poker is the best and most fun game. I think my role especially is to show how much poker connects people."
Saliba mirrors Hof's sentiments saying, "I think my role is to transmit the message that women and men are equal in most matters and poker is no different."
Scott said she tries to stay clear of stereotype in poker, something that can be difficult as much of her work is as part of the poker media.
"I think it's important to highlight the wide variety of people who play poker and, in particular, to make sure that when we talk about 'women in poker' we're not just focussing on one narrow part of that demographic.
"Many of the women who play poker who are middle-aged or retirement-aged and they don't tend to get the same amount of recognition as a real part of the poker industry. Someone I'm lucky to say was a friend of mine, a poker player and a writer named Rachel Kranz, taught me a lot about this topic. Sadly, we lost last her year, and that loss left a really big hole in our community. She was fearless in talking about these subjects, and I learned a great deal about how invisible many of the older women who play poker can feel at the table or when they look through the media's images of our game."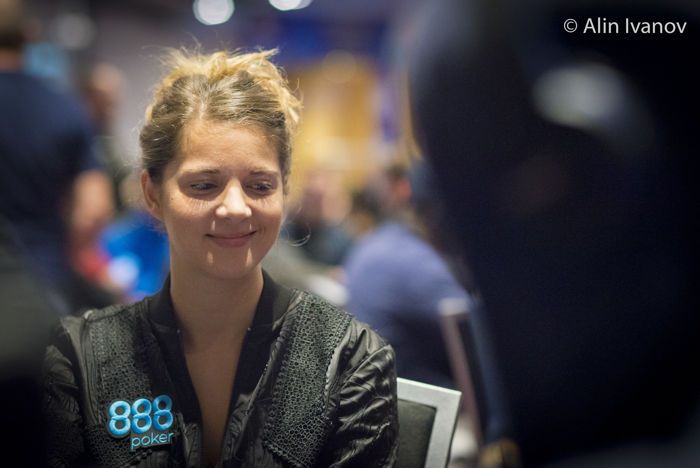 Encouraging More Women into Poker
All four 888poker ambassadors agree that everyone needs to promote poker as a game of skills and to highlight female poker players' achievements. Scott gave some great insight stating, "We need to find out why they aren't playing in greater numbers and then we can develop a plan that addresses the real causes."
Best Female Poker Players
So who do the four 888poker female ambassadors think are the best women at the tables? Hof said it was the recently retired Vanessa Selbst, Scott chose Danielle Anderson, and Saliba said she would like to avoid the top-ranked players on the Global Poker Index because she is a competitive person and hates losing.
Read the article in full over at the 888poker eMagazine.