Dennis Blieden Wins LAPC for $1,000,000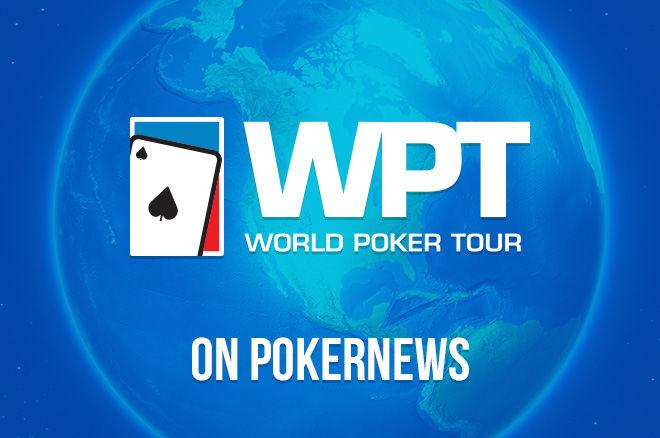 The Los Angeles Poker Classic at Commerce Casino is one of the premiere series on the poker calendar. Spanning nearly two full months and 66 events, there was enough poker action to satisfy anyone's appetite and every year, the series caps off with the World Poker Tour L.A. Poker Classic (WPT LAPC).
This year's WPT portion of the LAPC kicked off with the first of six days of play on Feb 24. By the time registration closed after Level 10 on Day 2, a total of 493 players had put down the buy-in of $10,000 in exchange for 30,000 chips.
It didn't take long for players to get down to business. By the start of Day 3, just 102 players remained in the hunt for one of 62 paying spots. Every tournament has to have a bubble, and in this case, the unfortunate bubble spot went to Maria Konnikova about four hours after Day 3 began. Konnikova, who is coming off her impressive win in the PCA National in January of this year, got her money in good preflop with jacks against the suited ace-five of of reigning Hublot WPT Player of the Year Ben Zamani. Konnikova hit a set of jacks on the river, but it was already too late when Zamani turned the six-high straight.
Players fell fast after that with just 31 players remaining with chips at the end of Day 3, including such big names as the above mentioned Zamani, Phil Hellmuth, Chance Kornuth, Anthony Zinno, and Billy Baxter, among others. Day 4 saw the elimination of 18 players, leaving just 13 with chips by the end of the day, including Zamani, Zinno, and chip leader Dennis Blieden, who finished the day with 2.88 million chips. Those to collect money on Day 4 included Hellmuth, Baxter, and Kornuth.
Day 5 played down from 13 players to the final six, with Zinno and Zamani both bowing out before the end of the day. Zamani was the first player to exit the tournament on Day 5, and Zinno collected $112,180 for 8th place. Day 5 ended with Blieden surrendering his chip lead to Toby Lewis who took a massive 5,390,000 chips (180 big blinds) into the final day. Blieden's 4.1 million chips was a clear second place, with the 3rd largest stack of Marc MacDonnell sitting down at 1,695,000.
Given the stacks to start the day, it's no surprise the tournament came down to a battle between Lewis and Blieden for the top prize. It turned out to be a short battle however, lasting just two hands before the money went in after Blieden turned a higher pair against Lewis' pocket tens. Lewis was dead to a ten on the river, but the river six meant Blieden's


hit the higher house against Lewis'


on the





board. The win was worth a cool million dollars for Blieden, including the $15,000 seat into the season-ending WPT Tournament of Champions, while Lewis pocketed $600,603 for his troubles. The full final table results are below:
| Finish | Player | Prize |
| --- | --- | --- |
| 1 | Dennis Blieden | $1,000,000* |
| 2 | Toby Lewis | $600,630 |
| 3 | Derek Wolters | $430,210 |
| 4 | Marc Macdonnell | $319,310 |
| 5 | Peter Hengsakul | $244,430 |
| 6 | Manuel Martinez | $186,235 |
* First prize includes $15,000 ticket to the WPT Tournament of Champions