Record-Breaking Global Poker Madness Finale Less Than a Week Away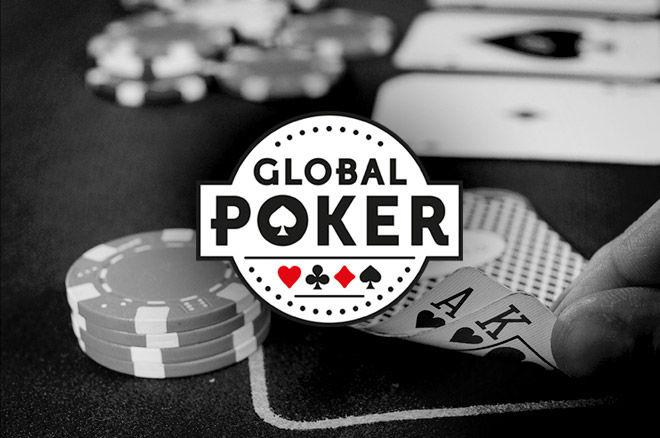 March has been a month of madness so far at Global Poker and the Grand Finale is less than a week away. The Global Poker Madness Main Event, aptly titled "The Nuts," is all set to break records and pay out the largest-ever sum of $weeps Cash in Global Poker history on Sunday, April 1.
The SC$540 buy-in Madness Main Event with a massive SC$200,000 guaranteed prize pool kicks off this Sunday at 5:30 p.m. EST. The tournament offers a deep-stacked structure with players starting with 20,000 chips.
Blinds increase every 15 minutes for the first hour of play while late registration remains open. After that, blinds will go up every 12 minutes until a Global Poker Madness champion is determined.
Satellite in for as little as SC$1.50
If the buy-in is a bit steep for your budget, you are in luck as satellites into the big one start at just SC$1.50. These Round 1 satellites with a SC$1.50 buy-in run all day, with the winners getting a seat into a Round 2 SC$11 satellite.
Round 2 satellites fire up at 7:50 p.m. and 10:50 p.m. each day and award seats into the Round 3 SC$77 direct satellites for the SC$540 tickets into "The Nuts."
The next SC$77 Madness: Extreme Satellite Rd 3 will kick off Sat., March 31 at 4:20 p.m. EST and guarantees at least 25 players will end up with tournament tickets to the SC$540 Madness Main Event in their accounts. Another SC$77 Rd 3 satellite will take place Sun., April 1 just before the Main Event at 3:20 p.m. and that one guarantees 10 seats.
You can also find other direct Main Event satellites for SC$22 and SC$33 which guarantee one seat each.
Remaining Global Poker Madness Schedule
| Date | Time | Tournament | Buy-in |
| --- | --- | --- | --- |
| Daily | All day | Madness: Mild Satellite Rd 1 (several formats offered) | $1.50 |
| Daily | 7:50 PM | Madness: Moderate Satellite Rd 2 [Turbo] | $11 |
| Daily | 10:50 PM | Madness: Moderate Satellite Rd 2 [Turbo] | $11 |
| 31-Mar | 4:20 PM | Madness: Extreme Satellite Rd 3, 25 Seats Guaranteed | $77 |
| 1-Apr | 3:20 PM | Madness: Extreme Satellite Rd 3 [Turbo], 10 Seats Guaranteed | $77 |
| 1-Apr | 5:30 PM | Madness: The Nuts Main Event $200,000 Guaranteed [Deep] | $540 |
Don't Miss Out - Get Your Account Today
With only 41 runners qualified for the Global Poker Madness Main Event so far, there is potential brewing for a healthy prize pool overlay — which will be the case if fewer than 400 players take their seats in the event.
So don't miss out. Download Global Poker for free today if you haven't already done so, and you could be in the running to become Global Poker's biggest winner ever this weekend.
Global Poker is solely available to players in the United States and Canada.