Blockchain-Powered Virtue Poker Announces Token Sale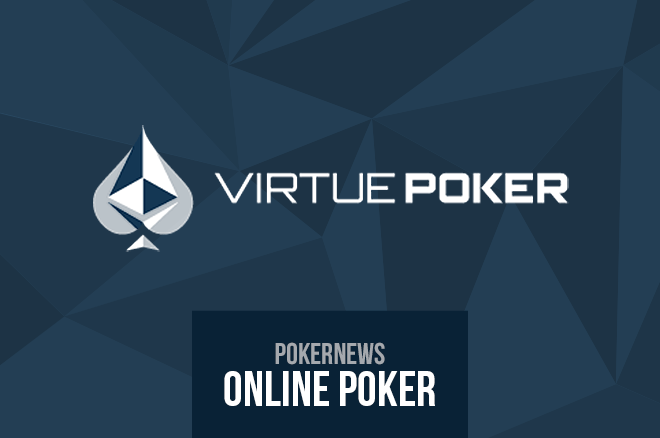 Virtue Poker, an online poker site powered by smart contracts on the Ethereum blockchain, announced on Tuesday the launch of a token sale beginning April 25, 2018 to coincide with an alpha release of the platform. Those who reside in the U.S. will be unable to participate in the token sale.
At the forefront of innovative online gaming, Virtue Poker was incubated at global blockchain technology development studio ConsenSys. The decentralized poker network by its nature alleviates many of the concerns that have threatened the integrity of online gaming, including the security of player funds and gameplay fairness, a press release states.
"Virtue Poker represents a bold early step towards revolutionizing the online gaming industry." - Joseph Lubin
"Virtue Poker represents a bold early step towards revolutionizing the online gaming industry," says Joseph Lubin, founder of ConsenSys and co-founder of Ethereum. "By enabling players to be in full control of their assets except in the moments that they are held in escrow by a smart contract, and by creating a framework within which shuffles are provably fair, Virtue Poker ups the ante regarding user-friendliness and security for the online poker and gaming industry."
Virtue Poker utilizes the Ethereum blockchain to protect player funds, which go toward gameplay via smart contracts, never being transferred to a third party. This feature, along with the community's token sale and testing phase design, are key components of the poker room's goal for transparency and accountability.
Another traditional safety concern in the online poker world is that of decks of cards existing on a single, hackable server. Virtue Poker seeks to make this a non-issue by using a system that employs a highly secure distributed shuffling mechanism.
Building a Community of Users
Virtue Poker hopes to create a strong community of users through its token sale, granting buyers access to the alpha and beta releases of the blockchain-based poker site, scheduled to begin by May 22. Token purchasers will have access to features of the site during the testing phases and rather than play for real money, they will be able to use special test-only tokens to compete for real prizes.
It is their goal for the early adopters to play a critical role in shaping the system through ongoing feedback and suggestions in the process of readying the site for its expected public launch in Q4 2018.
Once the site goes public, tokens may be used in the following ways:
"Locked" in a smart contract called the Justice Registry that enables users to stake tokens and validate hands on the network in exchange for fees from players
Used as an in-game currency
Used to access special tournaments
"We want to ensure fairness and community benefit and growth is at the forefront." - Ryan Gittleson
"The lack of transparency and accountability in the practices of many online poker companies presents a great opportunity for blockchain technology to showcase its utility in a manner that will please both players and regulators," said Ryan Gittleson, CEO and co-founder of Virtue Poker. "In keeping with this transparency, and to ensure fair pricing, Virtue Poker will not hold any private sales or pre-sales, and will offer no volume-based bonuses. We want to ensure fairness and community benefit and growth is at the forefront."
In this effort, only those individuals who intend to put the tokens to use on the Virtue Poker platform will be eligible to participate in the token sale, and a limit will be placed on the maximum number of tokens available for purchase by any one person.
According to Virtue Poker, all of these stipulations aim to limit speculation, ensure fairness in price, and promote the development of an active and engaged community of token holders who jointly contribute to building a successful platform with a healthy ecosystem.
Interested parties should visit virtue.poker for more information and to participate in the token sale.