'Greeen' Gets the Green, Wins Global Poker Madness Main Event for $40K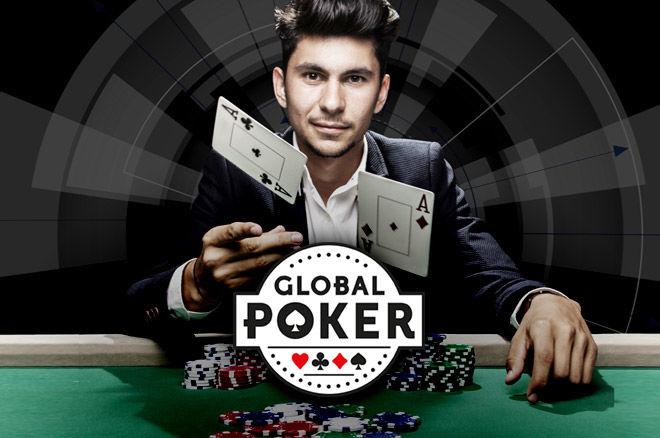 Global Poker boldly embarked on their largest tournament ever, guaranteeing a SC$200,000 prize pool in their Global Poker Madness Main Event held on April 1. Needing at least 400 players to participate in the SC$540 buy-in event to cover the guarantee, Global Poker reached that goal, attracting 419 runners in total to generate their record-breaking SC$209,500 prize pool.
With a packed satellite schedule throughout the month of March including paths to get into the Main Event starting for as little as SC$1.50, it's no surprise that a considerable number of players — 189 to be exact — qualified via satellite.
One of those qualifiers, who got into "The Nuts" Main Event through a SC$77 satellite, was a relatively new player called "Greeen", who emerged victorious from the field to lock up SC$40,194 for their largest tournament score, and the largest payout ever to come out of Global Poker.
Greeen's Journey
After navigating through the 419-deep field to get heads up with "beatbookie", Greeen got the rest in with


against


. Greeen spiked a six on the turn to secure the victory and the significant sum of money only dreamed of previously. The winner took to social media to fill everyone in on what the win means.
"I'm honestly beside myself," Greeen said. " I've played poker for a year and a half, a losing player, break even at best.
"Eight months ago I stumbled upon Global (Poker) and it has been a great place for me to play and get hands in for my mini bankroll."
"I have spontaneously broken into tears six times this morning."
After less than a year of grinding on Global Poker, Greeen walked away with nearly a year's salary after a day's work on April 1, following a $77 investment into a now-profitable poker hobby.
"40K is a little less than my annual earnings," he said. "I work 50-60 hours a week."
Greeen added that the win more than quadrupled their savings, making it a life-changing sum of money. The day after the tournament, as the reality of what happened continued to set in, Greeen expressed the emotion the win had triggered.
"I have spontaneously broken into tears six times this morning.
"The dream is alive boys! Never doubt yourselves!" Greeen concluded.
"Sounds like you deserve the win buddy. Hope you parlay it into even greater success."
As for runner-up beatbookie, who pocketed a hefty $29,925 in real cash prizes, the saltiness from falling short of the win subsided after reading the post from Greeen.
"Congrats on the win Greeen. I wasn't happy when you rivered that deuce to counterfeit my two pair but after reading this story, I feel better. Sounds like you deserve the win buddy. Hope you parlay it into even greater success."
The interaction, captured on social media, speaks volumes to the kind of community that Global Poker is building. And the success of the ambitious event is telling of the rate at which the site is growing. To see what it's all about, head to Global Poker and set up your free account today, provided you live in the U.S. or Canada.
Global Poker is solely available to players in the U.S. and Canada.