Newfoundland's "D PitcherAK" Wins Three SCOOP Titles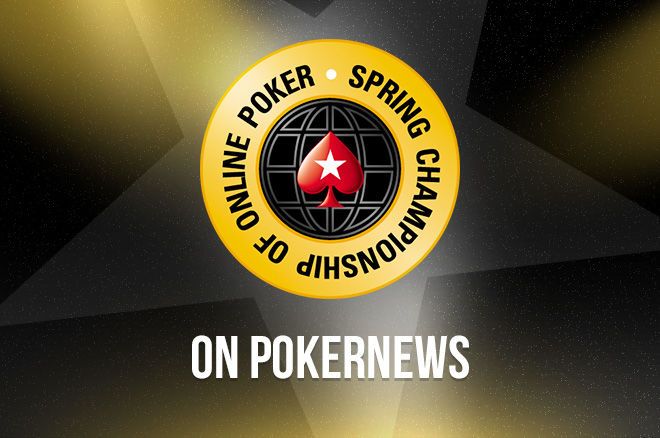 Another edition of PokerStars Spring Championship of Online Poker (SCOOP) is in the books, and a number of Canadians had a strong showing. The 2018 edition of SCOOP marked the 10th anniversary of the online poker festival, and featured guarantees across the festival of $65 million. With three buy-in levels for each of the 61 events, SCOOP X offered poker action for every level of player.
Canadians took first place in 13 different tournaments across the series, with three different Canadians taking home multiple titles. Transplanted American Jerry "Hummylun" Wong won SCOOP-27-H: $1,050 NLHE 6-Max PKO under the Canadian flag for $86,046.93 plus $77,624.91 in bounties. He added another $5,761.70 after winning SCOOP-35-L: $11 5-Card NLO8 6-Max for a total SCOOP score of $169,433.54.
Montreal's "OLD TIME GIN" also managed to score two titles this year, bringing his lifetime PokerStars wins over $4 million. For his first 2018 title, "OLD TIME GIN" won SCOOP-37-H: $2,100 NLHE 8-Max Super Tuesday SE. He was the last player standing out of 583, raking in $205,828.09 for Canada's single biggest score over SCOOP X. As the festival came a close, he added another $54,016.67 to his winnings by taking down SCOOP-59-H: $1,050 PLO8 6-Max in a three-way deal, bringing his total SCOOP winnings to $259,844.76.
Canada's biggest winner was Newfoundland's "D_PitcherAK" with three SCOOP and nearly $300,000 in winnings from SCOOP X. They started their run early, with a win in SCOOP-18-M: $109 NLHE PKO Mini Thursday Thrill SE. The win was worth $51,979.90 from the main pool plus another $24,761.11 in bounties. Their next victory came in SCOOP-41-M: $215 HORSE, worth $18,848.00 for outlasting the field of 496 players. Their biggest score came from SCOOP-49-H: $1,050 NLHE. The win in a field of 1,267 was worth $197,847.42, for a total SCOOP score of $293,436.43 for "D_PitcherAK".
The full breakdown of Canadian wins is as follows:
| Player | Name (if known) | Location (if known) | Tournament | Prize |
| --- | --- | --- | --- | --- |
| "BetrThanPhil" | Steve Tripp | Lindsay, Ontario | SCOOP-08-H | $100,343.04 + $89,676.66 |
| "sandman201" | Thomas Taylor | Medicine Hat, Alberta | SCOOP-09-L | $5,625.57 |
| "D PitcherAK" | | Newfoundland | SCOOP-18-M | $51,979.90 + $24,761.11 |
| "donut604" | Jonas Mackoff | Vancouver, BC | SCOOP-22-M | $31,233.44 |
| "JoeGall" | | | SCOOP-27-M | $44,569.15 + $24,297.07 |
| "Hummylun" | Jerry Wong | | SCOOP-27-H | $86,046.93 + $77,624.91 |
| "Hummylun" | Jerry Wong | | SCOOP-35-L | $5,761.37 |
| "OLD TIME GIN" | | Montreal, Quebec | SCOOP-37-H | $205,828.09 |
| "D PitcherAK" | | Newfoundland | SCOOP-41-M | $18,848.00 |
| "regevgerev" | | | SCOOP-43-L | $8,876.95 |
| "roo_400" | | | SCOOP-43-H | $62,269.78 |
| "D PitcherAK" | | Newfoundland | SCOOP-49-H | $197,847.42 |
| "OLD TIME GIN" | | Montreal, Quebec | SCOOP-59-H | $54,016.67 |