Throwback Thursday: Maria Ho Gets Punk'd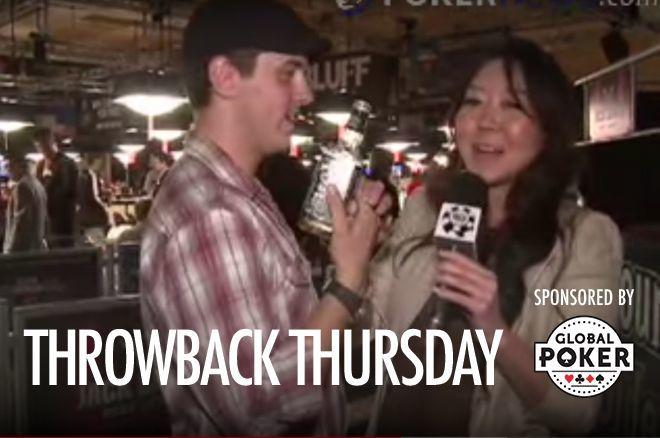 It was announced this week that both Maria Ho and Lupe Soto will be inducted into the Women in Poker Hall of Fame on Tuesday, June 26th. For our Throwback Thursday, we chose a Hall of Fame prank. Tiffany Michelle set up her best friend Maria Ho to get "poker punk'd" at the World Series of Poker back in 2009.
Of course, Maria Ho is now a seasoned commentator and presenter, but back in 2009 she was just starting out as an interviewer for PokerNews and Bluff Magazine (RIP). Watch as Maria tries to have a successful interview with "Sex Machine Dave." Also, enjoy the creepy, whispery video intro.
Global Poker is the first social poker site that offers safe and secure cash out of winnings solely to players in the U.S. and Canada. Really! You aren't being poker punk'd!