Inside the World of High-Roller Backing with 888poker pro Dominik Nitsche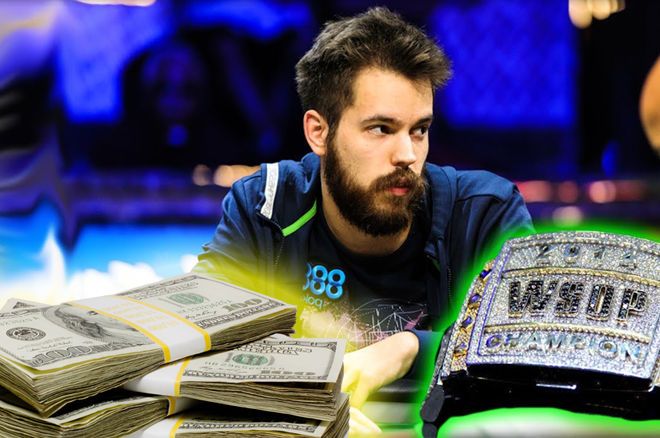 $100,000 can buy quite a lot. A small house in some states. With that amount, one could almost purchase two 2018 Corvettes to park in the garage. That $100K could buy about 275 shares of NetFlix. Or for the Crypto crazy, about 13 Bitcoins. For football fans, that amount would get you primo suites at AT&T Stadium in Dallas for three Cowboys games – even when the team hosts the Super Bowl champion Philadelphia Eagles on Dec. 9.
For some of the elite players in the poker world, $100,000 can be the price of doing business. High roller tournaments have become the place to be for some players and offer the chance at huge returns. But how much of those buy-ins' bucks actually come from their own wallets? While many of these players are regular tournament winners, buying into an event from $25,000 to $100,000 – and higher – can be a massive risk to a player's bankroll.
That's where high-roller staking comes in. The world of poker backing involves a group of "investors" who put up money for these buy-ins with each player getting a markup and big financial incentive to do well.
The High Life
888poker Ambassador Dominik Nitsche knows the system well and spoke with PokerNews about how this entire high-dollar staking world works.
"It's no secret that there is a big financial group behind most of the high roller players."
"It's no secret that there is a big financial group behind most of the high roller players," he says. "It's a group that buys up all the action everyone wants to sell, off some of the best players in the field. There's not much else going on. A player just goes and sells to one person, and that person says, 'You're good. I'll pay you a markup, and then your action is sold and you go play.'"
Nitsche says a common misconception is that this system is limited to German players, but that's not true. This small group of backers who buy all the high roller action, he says, stake many others.
This cabal consists of former high-stakes online players, according to Nitsche, who were big winners and now use those winnings as their capital for these player investments. Backing offers a shot at big scores – and a bit of gamble – rather than more traditional investing such as the stock market, mutual funds, real estate, or opening a business.
Backing high-stakes players can be lucrative if a couple of those players come through. High-roller regular Justin Bonomo has crushed the high roller scene in 2018, cashing for $14.6 million this year alone in tournaments with buy-ins of $25,000 or more – including winning the $300,000 Super High Roller Bowl on May 30 for $5 million.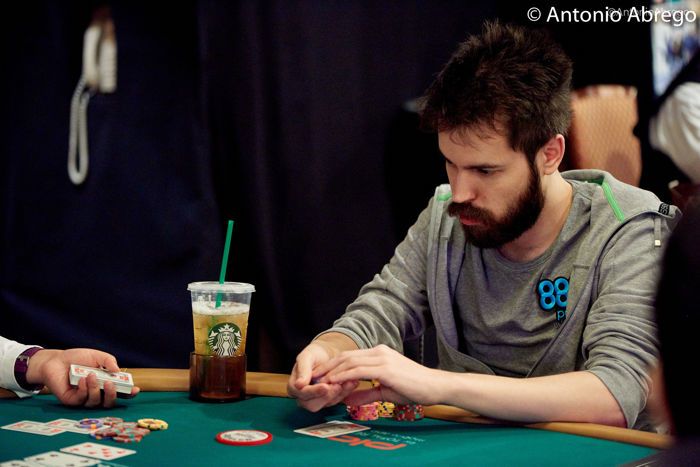 A Bonomo backer certainly would have done well with that revenue and consistency. Bonomo has been used as an example, and this doesn't imply anything about his staking situation.
For his part, Nitsche has had a pretty nice 2018 in those same high roller tournaments – winning $1.83 million. While players usually buy in to an event with some of their own money, just how much of a percentage do they have in any one tournament?
It varies, depending on the event, player, and backer interest. Some players are given a freeroll just to play. Those players receive a small markup, usually playing for 2 or 3 percent of themselves.
"That's a fine deal as well," Nitsche says. "They have put up no money, but in a $100k they get to play for $3,000 or $5,000 of themselves. So it's not a bad deal if you're a good low-stakes player."
"They have put up no money, but in a $100k they get to play for $3,000 or $5,000 of themselves."
In other cases, a player may put up as much as half of the buy-in and others may have 20 percent of the buy-in. On average, Nitsche says most staked players in these high rollers have 30-40 percent of themselves.
Additionally, most players do a couple of percentage swaps of not more than 5 percent with other players in the field. For the uninitiated, that means each player earns that percentage of each other's action should one or both of them cash in the tournament.
Settling Up
Many might wonder how these international high-roller buy-in transactions work. Nitsche says it's not as problematic as many might think, but requires some trust. Many of the transactions are done right at the casino. Player A will have an account at the host casino, and Backer X will deposit money in that account. That player may also distribute those funds to other backed players.
The same goes for another player who may owe for a swap or staking. A player can simply transfer money into the owed player's account.
"It's mostly just cash at the events because we're all here in Vegas," he says. "Sometimes you get money from Player X, sometimes you get money from someone else who you're friendly with. It's basically settled in cash at the events.
"It's mostly just cash at the events because we're all here in Vegas."
"For Monaco, I just sent a transfer to the casino for me. For here in Vegas, a friend of mine won a tournament before the start of the summer started, so he owed me a good amount of money. Then someone else won a tournament. They put it in my Aria account. It's actually pretty easy. Then if you run out of money there are other people who have cashed tournaments, so you can say to them, 'Come just buy me in this one.'"
This system may be hard to grasp for many. Remember, this could be tens of thousands or hundreds of thousands of dollars. It's not like sending 50 bucks to your buddy via PayPal for your fantasy football league dues.
For players like Nitsche, the system is just part of doing business and making money in the high roller poker world. Occasionally a challenge will arise if a player doesn't come through with a swap or promised backing, but Nitsche says that is pretty rare.
"In general it's actually been surprisingly easy," he says. "I used money in my account for the Triton tournament [in Montenegro], so I put up all the buy-ins for the crew. They all came to me, and I put in the buy-ins because I had money left over, and then they just settle up with me online, or they settle up with me in Vegas or wherever else. They may bring me money to Monaco because I didn't have any money. You've got to be flexible."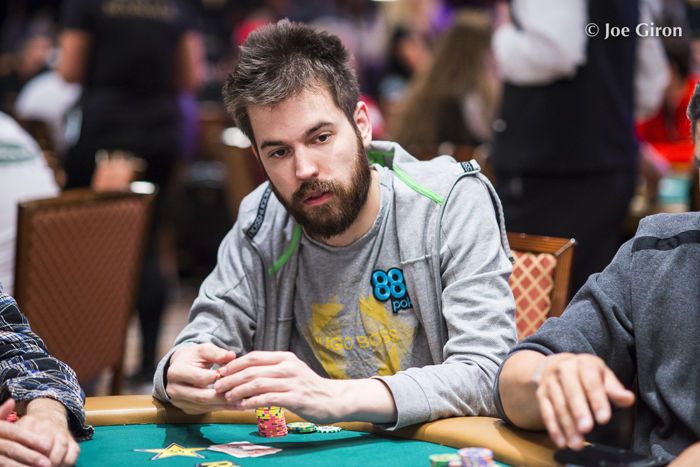 Sean Chaffin is a freelance writer in Crandall, Texas. His work appears in numerous websites and publications. Follow him on Twitter @PokerTraditions. He is also the host of the True Gambling Stories podcast, available on iTunes, Google Play, TuneIn Radio, Spotify, Stitcher, PokerNews.com, HoldemRadio.com, and TrueGamblingStories.com.