Kevin "BUYMEDINNER" Pahl to Represent Global Poker at the WSOP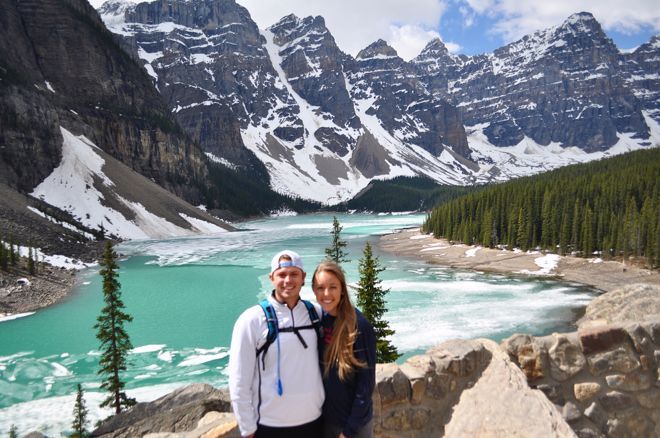 Kevin "BUYMEDINNER" Pahl will be the third player in history to represent Global Poker on the live felt, and he's going big.
After a great series of runs during the Global Poker Championships Rattlesnake Open, Pahl laddered on up the series leaderboard to finish first, earning himself a $5,000 live tournament package to cover buy-ins, travel and accommodation.
While the first two players to compete in events on behalf of Global Poker successfully turned their prize packages into real money winnings by cashing in their respective events, Pahl will be looking not only to carry on that trend, but also to become the first Global Poker representative to win a coveted WSOP gold bracelet.
He will be using his tournament package to play at the World Series of Poker in Las Vegas in Event #48: $1,500 No-Limit Hold'em MONSTER STACK, which kicks off on June 23. He also plans to play the $1,100 buy-in $1 million guaranteed event at the Wynn Summer Classic on June 28. While mostly a sit 'n' go player, Pahl will be chasing some big payouts in those two large-field multi-table tournaments.
Interview with Pahl
The college soccer coach has called Global Poker his home online poker site for the past year, and he wouldn't have it any other way.
"Global Poker has been great to me," Pahl said. "I am really happy. Sure, there are other sites out there but I don't really like them. Global Poker has been 100% fantastic!"
Pahl started small on the site and slowly built up the stakes in sit 'n' go's, which he really enjoys because of the ideal pace and structures.
"As well as the games being good, the people on Global Poker are really friendly."
"When I first started on the site, I had heard good things about Global Poker so I wanted to give it a go. I played around a bit and at the start of the year, I had SC$10 on the site. I played some SC$1 SNGs; these were going well so I moved up to the SC$6 ones. I worked on my game and before I knew it, I was playing the 20's and am now playing a wide range of the SNGs quite regularly."
But it's not only the good games and structures that keep Pahl playing at Global; he also enjoys the camaraderie with the other players.
"As well as the games being good, the people on Global Poker are really friendly. I chat with a lot of people on the site when I play and it makes things really enjoyable; everyone seems really nice."
Pahl credits his friend Jordan for his support in helping Pahl succeed on the site.
"[My wife] helps me to stay focused and to ensure that I don't tilt (too badly)."
"Jordan and I actually met as our dads do business together," Pahl explained. "He has been a very successful player for over a decade. I really get a lot of value from talking about poker and bouncing different ideas and theories off him."
His wife, Maggie (pictured with him in the lead photo), has also been an important source of support for him.
"My wife is my biggest supporter. She has always been supportive of my ambitions. We met in college and I used to go and play poker every weekend in North Carolina. She was always intrigued with how I kept coming home with more money. I took her with me one weekend to see what it was all about and she loved it. She has been supporting me ever since. She helps me to stay focused and to ensure that I don't tilt (too badly)."
The eyes of the Global Poker community will be on Pahl, rooting him on as he embarks on a mission to bring home the gold later this month.
If you want a shot to be the next player to win a live tournament freeroll, head over to Global Poker and get grinding today.
Global Poker is solely available for players in the U.S. and Canada.