Daniel Negreanu's YouTube Channel Soars During WSOP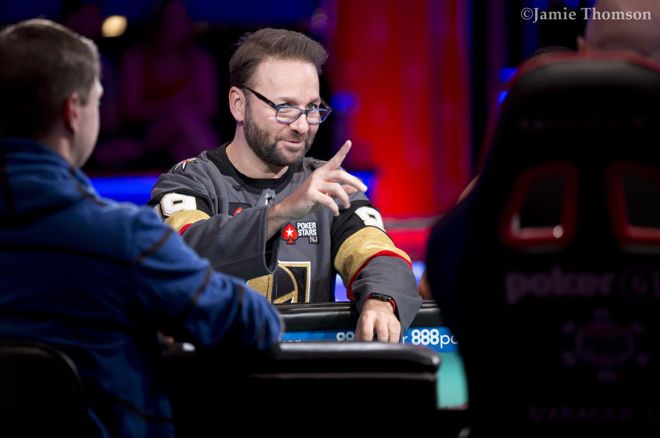 It's no surprise that YouTube is one of the biggest content sources for top pros. Many of them have been seizing the opportunity to broadcast their daily lives in the 2018 World Series of Poker to increase their channels, using a very successful video format: vlogs. Andrew Neeme, Ben Deach, Phil Galfond, and Kristy Arnett are among the players who have already joined the YouTube community.
Some months ago, Doug Polk and his YouTube channel hit a huge milestone becoming the first poker-related YouTube channel to get a Silver Play Button for surpassing 100,000 followers. From then to now, Polk has been diversifying his content by releasing first a crypto channel, and more recently, a brand new channel only dedicated to news and comedy.
It was Daniel Negreanu who took the lead of the poker world this summer, as he began vlogging every day for fans to follow his adventure during the WSOP. In actuality, Negreanu's channel was created a long time ago in 2006, but he started to upload more regular videos of poker tips, podcasts or hand breakdowns 1.5 years ago. But thanks to the decision of intensifying his production this summer, Negreanu hit a new record: over 200,000 subscribers.
The YouTube channel just hit 200k subscribers! New daily video released as always by noon today. Thanks for watchin… https://t.co/g5RYYckaYr

— Daniel Negreanu (@RealKidPoker)
If we check the numbers, we can see that since the start of the WSOP, Negreanu has grown his followers by around 16K, with the number increasing day by day:

Now that Polk is out of the poker and crypto YouTube game, while continuing to make his presence known in poker through controversial avenues like the purchased "More Rake is Better" billboard spot right in front of the Rio dedicated to Negreanu, we can say for sure that, for the moment, Negreanu has taken over Polk's position as YouTube poker king.