Canadians Grab More Than $800,000 in WCOOP Wins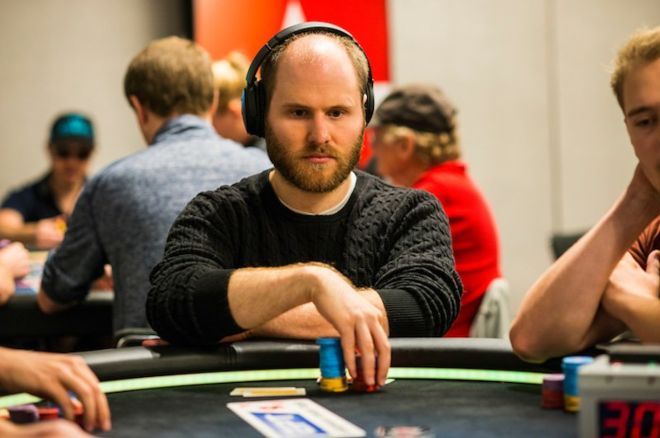 Online poker fans know that September means World Championship of Online Poker (WCOOP) time, and a chance at massive guarantees and poker glory against some of the globe's top players. Every year, Canada puts a strong field into the fray, and in 2018, as is often the case, we punched a bit above our weight class.
When the dust settled and all the virtual cards were dealt, Canadians captured 12 of the first-place prizes in this year's event. While that may not seem like a huge number, given the size of the WCOOP schedule, it put Canada in fifth place overall for wins. Brazil came out on top with a whopping total of 23 wins, followed closely by the United Kingdom at 22. Russia (14) and Germany (13) barely edged out Canada in the race for wins. That put us in fifth place, but behind countries who all have a much larger population than Canada.
While Brazil came out on top of the top five in the raw numbers, once you adjust for population size, it changes things significantly. The United Kingdom's 22 wins from a country of 66,660,181 people means they scored one win for every 3.03 million residents. Canada was hot on the heels of the motherland, as our 12 wins worked out to one for every 3.08 million Canadians. Germany came third this way, with a win for every 6.33 million Germans. Brazil's total looks somewhat less impressive when you compare it to their 211,221,366 person population. Turns out, they only had one win for every 9.18 million Brazilians. The Russians fared the worst of the top five by this analysis, requiring more than 10 million residents for every one of their wins.
Canada's 12 wins netted our winners a total of $831,941.28 over the course of the series. The top win of the series for Canadians went to Sam "Str8$$$Homey" Greenwood when he took down the final tournament of the series, $2,100 WCOOP-62-M: NLHE 8-Max High Roller, for a score of $268,775.65.
Greenwood regularly features in the high roller tournaments, no matter whether they are played on real or virtual felt. He can often be found deep in the Sunday Majors across the online landscape, and he's often the last player with chips in the biggest buy in live events as well with close to $13 million in live poker cash. For this win, Greenwood took down the likes of Joao "Naza114" Vieira and Justin "ZeeJustin" Bonomo.
Two other Canadians managed to score wins worth more than $100,000. Elías "SinKarma" Gutiérrez was the last player with chips in the $2,100 WCOOP-21-H: NLHE 4-Max flying the maple leaf, and streamed the whole thing as well. The win netted Gutiérrez an additional $124,143.98 for his PokerStars bankroll.
The other Canadian to grab more than $100,000 from a WCOOP win is a familiar name to readers of the Canadian Sunday Briefing. "OLD TIME GIN" is a regular feature in the high-end Sunday major tournaments on PokerStars, and they came through in one of the non-hold'em variants that WCOOP features. The $2,100 WCOOP-45-H: 5-Card PLO 6-Max paid out $101,928.19 to the Montreal based player. That win brings their PokerStars winnings to nearly $4.5 million.
Overall, once again the WCOOP was a huge success. After 185 total events, more than 1 million entries were registered across the festival, which brought the total prize pools to just a hair under $100,000,000. Ya, you read that right ... the final total came in at $99,539,195 in total prizes with more than $15 million alone given out to tournament winners and more than 150,000 players shared in those prizes overall. No matter how you do that math, the 2018 WCOOP numbers were enormous, both for Canada and for the series overall.
Lead image courtesy of PokerStars Blog.