Throwback Thursday: Who Did Daniel Negreanu Drunk Dial?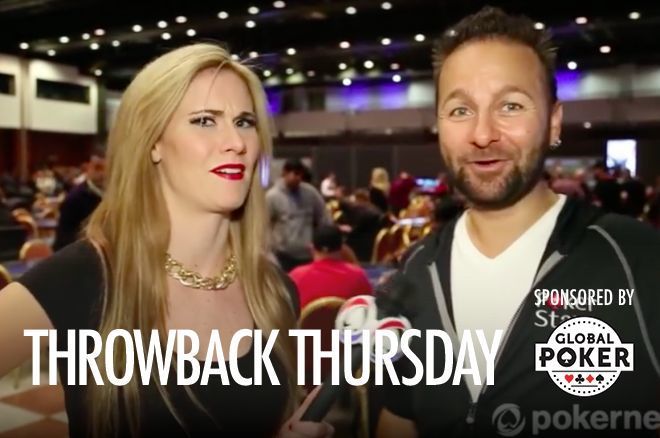 Every now and then the PokerNews video team gets to ask the world's most famous poker players some fun non-poker related questions. Back in 2013, Sarah (Grant) Herring got very personal with Daniel Negreanu with a game called "The Last Time I..."
In the game, no question is off limits. Watch Negreanu, the well-known vegan, get very candid when asked the last time he ate cheese, the last person he drunk dialed, and more!
Negreanu, who has hit almost $40 million in live tournaments earnings, is not usually so forthcoming about his personal life. Click below to see Negreanu spill all the details.