Travis Nesbitt's Big Poker Adventure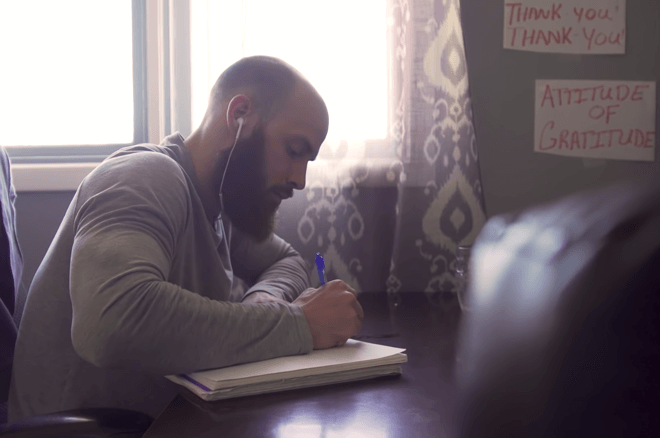 Since the announcement by PokerStars in late 2017, the Platinum Pass has been one of poker's most coveted tickets.
Even prior to the announcement of the PokerStars Players NL Hold'em Championship (PSPC), the PokerStars Caribbean Adventure (PCA) has been one of the most anticipated poker destinations of the entire year. After the announcement of the Platinum Pass, which includes entry to the $25,000 PSPC as well as six nights at the Atlantis Resort and $2,000 spending money, competition for the coveted passes was huge.
Enter Travis Nesbitt from Willowbrook, Saskatchewan, who booked his ticket to the January poker extravaganza back in March of this year. At the beginning of 2018, Nesbitt decided to give poker a real shot, and quit his day job to play the game full time. His faith was rewarded quickly when he won the Hot $7.50 on PokerStars for around $4,000 shortly after quitting his job.
Then, on March 3, he entered a Platinum Pass freeroll, and battled with 20,000 other hopefuls for the coveted ticket. A few hours later, Nesbitt was the only player left with chips, and could hardly believe he was the newest winner of the Platinum Pass.
Winning the buy-in for the PSPC is a dream for every poker player, but for Nesbitt, the tournament in the Bahamas represents a little bit more. As his first trip outside of Canada, the trip is more than just an opportunity for Nesbitt to showcase his poker skills on the world stage, but also a chance to see the Caribbean for the first time.
Nesbitt credits his rural Saskatchewan upbringing for instilling a solid work ethic that pays off in the poker world, but that upbringing also fuels a sense of community. Following the horrific bus crash involving the Humboldt Broncos a few weeks after he won his pass, Nesbitt pledged to donate 5% of his winnings in the Bahamas to the Humboldt Strong Foundation.
"I'll make final table. That's my prediction," he said. "I'm not gonna say I'm gonna win it for sure, but I'm gonna make final table." Given what he's accomplished so far, I wouldn't bet against him.
Watch PokerStars' video telling Travis Nesbitt's story: