Daniel Negreanu Calls Trump "Vile," "Con Artist" on Domenick Nati Show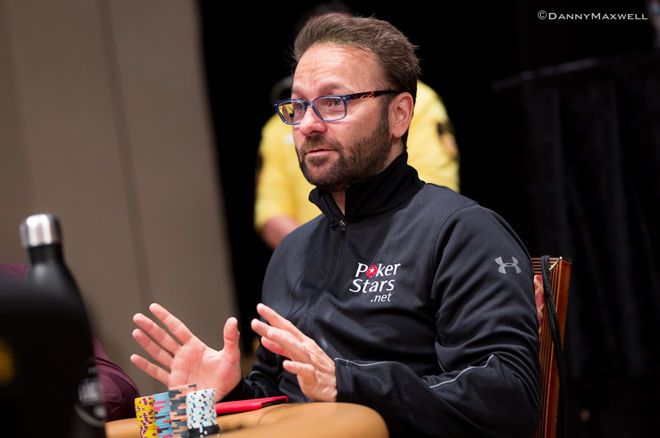 Last week, the Domenick Nati Show — which covers news, pop culture, and celebrity interviews — had Phil Hellmuth as a guest. Less than a week later, the iHeartRadio show hosted by celebrity publicist Domenick Nati welcomed Daniel Negreanu to the show, and "Kid Poker" didn't hold back.
Sounding Off on President Trump
During the interview, Negreanu was asked about who he would most hate to see sit down at his table. Negreanu's answer: Fedor Holz.
"It's not an intimidation thing, exactly, but definitely when it comes to adjusting my game I'd say probably a guy like Fedor Holz … he's just very, very aggressive and in your face a lot," Negreanu explained.
Nati on Negreanu: "He hates Trump more than getting felted."
Negreanu, never one to shy away from sharing his opinion, was also asked about his thoughts on President Donald Trump.
"Well, he's a con artist," he said. "He's completely full of shit … I have no respect for the man whatsoever. I find him to be repulsive, vile."
Hellmuth and Negreanu joined a laundry list of notable guests to appear on the Domenick Nati Show including Gene Simmons, Whoopi Goldberg, and Michael Vick.
Listen to Negreanu's appearance on the Domenick Nati Show here:
Nati's Perspective on Kid Poker's Appearance
PokerNews had the opportunity to speak with Nati and ask him some questions about Negreanu's appearance on his show.
PokerNews: What inspired you to have Daniel Negreanu on the show?
Nati: Daniel has taken what people believe to be a game of luck and skill, and turned it into a science. No one can break down the game of poker the way Negreanu can. His advice can position you to have a huge advantage at an amateur game.
PN: How did he compare to Phil Hellmuth from your perspective?
Nati: Phil is an entertainer as well as a great player. Phil is natural showman in everything he does. Daniel is much calmer, collected, and calculated. Daniel's interview is less eventful if you're not a fan of the game, but more informative if you are.
PN: What was one big takeaway, if any, from your chat with Negreanu?
Nati: Honestly, the biggest takeaway is how politically outspoken Negreanu is. He hates Trump more than getting felted. Daniel deals with con artists and bull-shitters every day, and I think he sees Trump's bluff a mile away.
PN: Who is the next poker player you would like to have on your show and why?
Nati: Got to be Phil Ivey. He's such a master of composure. Also, I'd like to talk to Doyle Brunson about how rough and crazy the old days were with people bringing guns to cash games. I know he's got some stories of when this game was not a bunch of nerds playing at a house with Coronas and vape pens.