Gavin Smith's Death Breaks on Twitter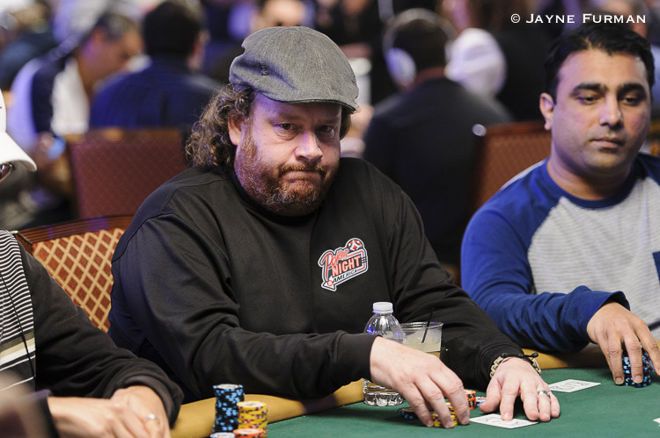 The Canadian poker community lost one of it's most colourful characters last night. Twitter users woke up to a few scattered messages about the passing of Gavin Smith, and the sad news was eventually confirmed by PokerNews' Chad Holloway.
I have spoken to several of his friends who have confirmed that Gavin Smith did in fact pass away unexpectedly at h… https://t.co/3hRPC0COez

— Chad Allan Holloway (@ChadAHolloway)
Twitter soon erupted with memories of Smith's impact on the poker world, as well as condolences for his family. Always a friendly and outspoken player at the tables, Smith built friendships in all parts of the community. Some of the biggest names in Canadian poker weighed in on their interactions with the colourful player.
Gavin Smith was one of the more authentic human beings I'd ever met.

— Daniel Negreanu (@RealKidPoker)
Very saddened to wake up to the news about Gavin Smith! He truely was the life of every poker table he ever played… https://t.co/c5WHXBa5CO

— Greg Mueller (@GregFBT)
Rest in peace Gavin Smith. He was always one of the best ambassadors for Canadian poker, always entertaining at and… https://t.co/nX1PLgUz3a

— Mike McDonald (@MikeMcDonald89)
Just heard heartbreaking news about Gavin Smith passing —one of the most genuine + hilarious guys in all of poker. I'll miss you old friend.

— Sorel Mizzi (@sorelmizzi)
Those sentiments were echoed from around the world as players paid tribute to the WSOP bracelet holder and WPT champion and asked for support and help from the community for his grieving family.
And We're off. We lost one of our best friends and one of pokers greats tonight. If u knew him u will know the drin… https://t.co/eFoSJgP7lQ

— Todd Brunson (@ToddBrunson)
Seems like everyone in poker, young or old, had some sort of interaction with Gavin Smith. I'll remember him for hi… https://t.co/CW9REOiYJl

— Scott Blumstein (@SBlum2711)
Just heard that Gavin Smith passed away today....one of the coolest/funniest guys I've met in poker. It was imposs… https://t.co/mBJK6TsXBt

— Scott Davies (@sdaviespoker)
I'm so Saddened by this devastating News about my Good Friend Gavin Smith. He was one of the first guys Ive met in… https://t.co/DfrvILdY4H

— Michael Mizrachi (@TheGrinder44)
Boy we all had some fun times with Gavin Smith! My trips to Vegas won't be the same. RIP friend.

— John Duthie (@JohnnyDuthie)
If you have been in poker for the last 15 years you most likely had a story to tell about Gavin Smith. @olegsmith w… https://t.co/uc7LVzLIFM

— Matt Savage (@SavagePoker)
Born in 1968, Smith became a poker dealer in 1996, then moving to the other side of the table. He broke onto the scene in 2005 with a win in the World Poker Tour (WPT) Mirage Poker Showdown and made several WPT final tables in 2005 and 2006. In 2010 he won a bracelet in the $2,500 Mixed Hold'em (Limit/No Limit) at the World Series of Poker.
No matter how he fared, Smith was always a presence in any poker room. As someone who was always the highlight of any table he played at, poker players around the world will be sharing their memories of one of poker's most colourful characters. Rest in peace, Gavin.