Negreanu Bets on Marriage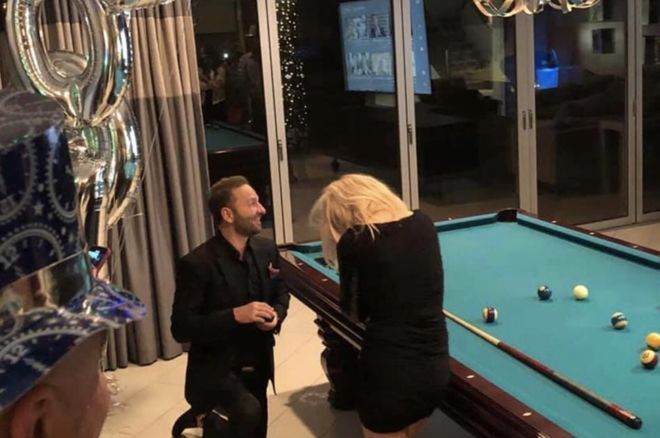 The start of a new year is often a time of personal reflection and goal changes. Many people around the world take the opportunity a new year presents to make life changes designed to improve their quality of life into the future.
While in many cases, these New Year's resolutions involve fitness or health goals, Canadian poker legend Daniel Negreanu decided to make a somewhat more significant life change as he rang in 2019 ... asking fellow poker personality Amanda Leatherman to marry him.
The budding relationship between the pair has been going on since mid-2018, but it's not the first time the pair have been the subject of romance rumours. Although they were somewhat coy about it, the two spent some time "hanging out" back in to 2010, and it seems their feelings may have remained. When Negreanu's previous relationship ended this past summer, and as Letherman returned to the poker world as host of Friday Night Poker, the two started hanging out again.
The rest, as they say, is history. They were pretty tight-lipped about their relationship leading up to the big announcement, but Negreanu did telegraph it to his Instagram followers on New Year's Eve with the hashtag #BigNightAhead.
They both shared the happy moment later through Instagram as Negreanu went the traditional route of dropping to one knee to pop the question. Doing it next to a pool table may not quite be traditional, but it's very appropriate for this former pool hustler turned poker elder statesman. In the message that accompanies the picture of Negreanu on his knees, he also hints at the longevity of the pair's feelings for each other. "I bought this woman a ring 10 years ago and the stars finally aligned to where I could give it to her."
No date has been set yet for the happy couple to tie the knot. As the second winningest player in history, Negreanu is used to being the subject of talk in the poker world, and over the years, his relationship status has been discussed more than once. This announcement will put an end to those questions, but the new power couple is bound to be the talk of the poker world in 2019. Congratulations!