TBT: Gavin Smith, Huck Seed & Sarah Herring Sandwich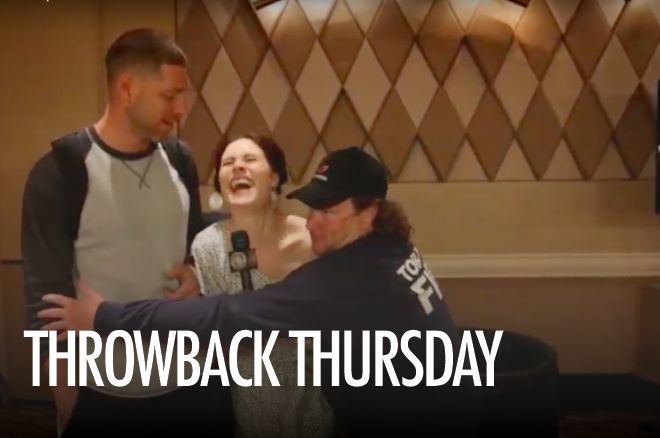 This week, the poker community lost one of its most beloved players. Gavin Smith passed away Monday night at the age of 50. Once the news broke, there was an outpouring of tributes and stories about Gavin on Twitter. Everyone from poker legend Doyle Brunson to actress Jennifer Tilly shared their condolences to Smith and his family.
Twitter newsfeeds quickly filled with pictures of greyhounds (Smith's favorite drink), memories of "Hooker Bar," and personal stories like the one Danielle Andersen told: "I once made the mistake of telling @olegsmith (Gavin Smith) my husband was a state champion wrestler in high school. From then on, anytime Gavin was in the vicinity, Kory had to keep his head on a swivel bc Gavin would inevitably come full speed out of nowhere, to try & take him down."
Smith was truly one of a kind to those who knew him personally or just had the pleasure of watching him on TV. This week's Throwback Thursday is a tribute to his goofiness and his camaraderie with his fellow poker players.
In this video from the 2012 World Series of Poker, Sarah Herring (then Sarah Grant) grabs both Huck Seed and Gavin Smith for a joint interview. Shenanigans ensue when Seed and Smith usurp the interview and just start joking with each other. Gavin, we'll miss your jokes, laughter, and laid back good nature.