Before the Game: Sorel Mizzi the Young Army Reservist (Part One)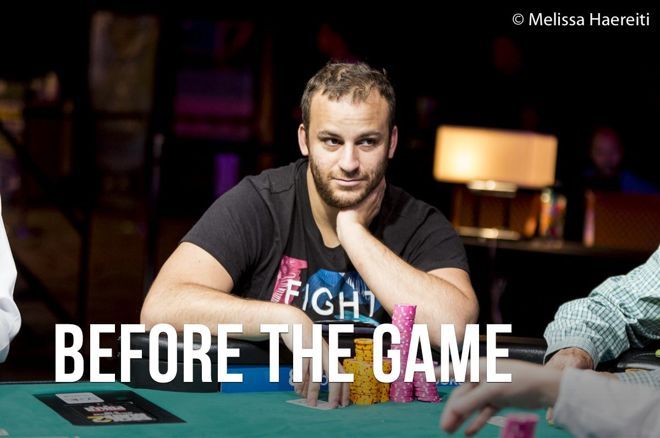 A Canadian sensation, one of the most successful players ever to sit down at the Aussie Millions and a man with over $12 million in live tournament winnings alone, Sorel Mizzi is a name known to almost every poker fan. But his life before poker most people probably don't know. From joining the army as a teenager to becoming the top salesman in his field who then broke all the rules, Mizzi has a history packed with drama... Before the Game.
Mizzi's Army Years
A young Canadian in school, Mizzi decided to join the army at age 16.
"I looked at it like being a paid summer job. I spent two years in reserve training."
Signing up as a teenager, Mizzi was stationed in Meaford, Ontario to complete basic training in two months across a long, hot summer.
"I was in the infantry of the Toronto Scottish Regiment. At the end of basic training, my parents came up to see us graduate. At the weekends, we would go somewhere outside of Toronto and do some training. It was one weekend a month and one night a week, with the ages of my colleagues ranging from 20-60, but no one was quite as young as me."
"It was physically and mentally demanding, and it was an experience where you weren't in control of what you wanted to do."
Basic Training was a tough adjustment for the teenaged Mizzi.
"The most difficult part of basic training was having freedoms that I was so accustomed to stripped away from me."
The usual disciplines of childhood were one thing, but an army instructor berating soldiers for timekeeping or not making their beds with six inches of cover under the mattress at each side is something else entirely.
"They were trying to break us down to get us to be compliant soldiers and listen to commands quickly and without thinking. That's basically the job of infantry soldiers. I had a regiment and a schedule."
That schedule started with an early wake-up call, around the time online poker tournaments were ending.
"We had to wake up at 5 am every morning, ran 5 km every day and it was very structured. At school, you could go home and do whatever you want. But there was a chain of command that you had to follow. It was physically and mentally demanding, and it was an experience where you weren't in control of what you wanted to do."
The camaraderie that is built between soldiers is often referred to as a 'Band of Brothers' (there was even a TV miniseries named the same) and Mizzi can confirm that fellowship.
"There's always going to be a camaraderie that comes from having the same experience with other soldiers, that element of being broken down and built back up."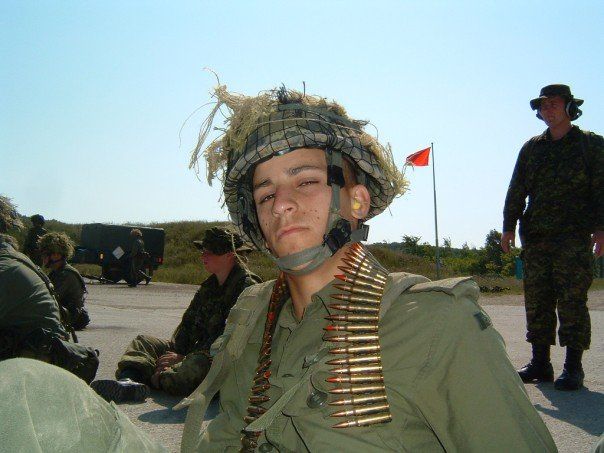 Foundation for Poker-Playing
The army prepared Mizzi for adult life, but how did it affect his eventual pursuit of a career in poker? The obvious answer is in self-control, but that wasn't all it helped him with.
"I learned about discipline in the military, and a lot about having to be responsible for myself and others. There have been times [in poker] where I haven't been disciplined, in terms of bankroll management. The army gave me confidence that I could do whatever I wanted. It helped me believe in myself on a level I had never experienced before."
"I got a very extreme distaste for having to do what other people tell me to do."
Mizzi's early experiences in poker were online, but when he played at the live felt, he feels that he brought key skills from his time in the Toronto Scottish regiment to the table.
"Learning about behaviour subconsciously helped me understand people. Learning what makes people tick and being around so many different polarizing characters being tested emotionally helped. I started understanding human nature and often guessed how people would play poker based on their personalities and discovered a lot of connections between how people acted and what kind of poker players they were."
Maybe that's Mizzi's X-Factor as a poker player - understanding his opponents' subconscious states.
"When you can understand people on an emotional level, you naturally become better at poker; You try to understand how someone thinks and you can then make decisions based on that. In that way, my time in the army probably helped a lot."
Drawn to Freedom
Ironically, Mizzi's time in the army also taught him that he didn't want to have to answer to others.
"I got a very extreme distaste for having to do what other people tell me to do. Being a person that really values freedom, that ingrained in my mind that I didn't want to be in a position where I had to listen to other people."
Poker as a career comes with plenty of the freedom Mizzi so desires, but it also necessitates some level of structure.
"It helped me believe in myself on a level I had never experienced before."
"Where I go, what I do, what time I come in, for me that was probably the most valuable subconscious lesson of the whole thing. I realized that if I didn't create a structure to my life, someone else would do it for me. The army helped me in that sense more than anything. I wasn't aware of it at the time, but looking back, that was the greatest lesson."
With such an age difference between him and the other soldiers, it was hard for Mizzi to relate to their issues. He did make some friends though, and he also found poker. Like many before him, Mizzi got into poker online but would need a job to support it until he could break through. After his time in the army, the direction of Mizzi's life would take a few dramatic turns.
Find out what Sorel Mizzi did next in Before the Game: Part Two.