Daniel Negreanu Invites Fans to Sweat His WSOP Journey, Makes Final Table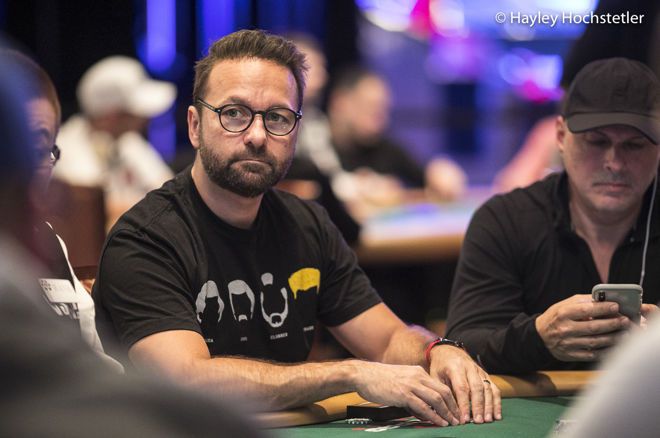 Like a kid on Christmas Eve, Daniel Negreanu tweeted about his anticipation before the 50th Annual World Series of Poker kicked off. The poker icon has always been hyped up for a summer full of tournaments and vlogs, but this year was going to be a little different. This year, one of the biggest names in poker is taking his fans along on his journey with him and he couldn't be more excited.
Just 45 minutes after 'KidPoker' released a video announcing he was leaving PokerStars after 12 years as their Ambassador, Negreanu released a second video revealing details of how fans could buy a piece of his WSOP action at no mark-up. "I'm charging the low, low price of zero point zero mark-up. I think it'll be a lot of fun."
Breakdown of Negreanu's Packages
Each investor was eligible to purchase a piece of each package, for up to a maximum of $5,550 on a first-come, first-serve basis. Negreanu also announced that he will be selling pieces of individual tournaments on the weekends, selling about 10% of higher buy-in events. Fees were deducted from the initial investment.
Technical Difficulties
Negreanu's website was scheduled to launch the selling of shares on May 24th at 12:00PM PST, but that's when things started to go awry. The website had an overwhelming amount of traffic and crashed, unable to handle the high demand for a piece of the six-time WSOP Champion's action. Negreanu apologized and re-scheduled the launch for May 25th at 12:00PM PST. His team of technicians worked quickly, bringing in a bigger, stronger server to handle the traffic.
The countdown began on Twitter, and messages began pouring in, confirming purchases were going through. After about 30 minutes, Negreanu confirmed all packages were sold out. Shortly after, the Twitterverse was hit with the bad news. Negreanu confirmed the packages actually sold out within a span of three minutes across the board, and many investors would be issued with a refund because the packages were oversold.
In the end, Negreanu's team took in a staggering $1.8 million in a matter of minutes, when the cap was around $275,000.
Making It Right
It was clear that Negreanu's heart was in the right place, but naturally, the disappointment set in among many investors. He reassured everyone that refunds would be processed immediately by his team, and that he would make it up to everyone. "I'm so incredibly sorry to those of you who bought a piece but won't have any action. I think the only solution is to honor those that got in first and fully refund the rest of you. Will also figure out a way to make it up to those that got screwed."
By May 27th, all of the refunds had been processed and emails were sent to everyone that missed out. This made up about 90% of the transactions that went through, but Negreanu has promised to invite all of these investors to a private Facebook group for a shot at future opportunities in order to make up for the mishap.