Its the Most Wonderful Time of the Year - For Mixed Game Players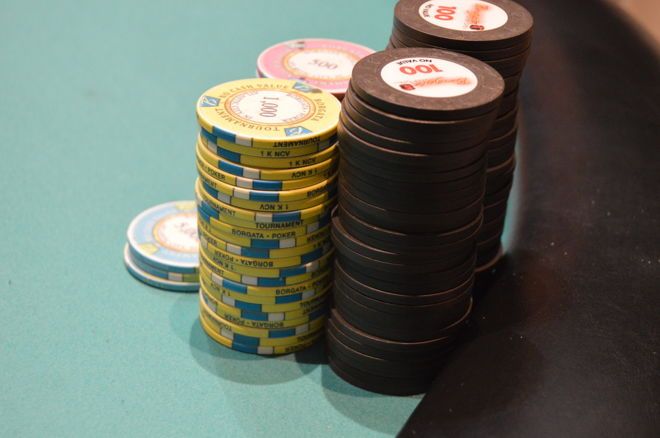 For fans of poker games involving more than 2 cards, there's nothing quite like summer in Las Vegas.
Hot on the heels of Pokerstars SCOOP online, it truly is the best time of the year for mixed gamers. Not only because of the gold mine of bracelets to be won in mixed variants at the World Series of Poker (WSOP), but because of the incredible amount of options throughout the city for all bankrolls and skill levels.
Mixed games can be found throughout the summer, but the early part of June is really the heartbeat of the schedule, with most events at each venue catering to players in town for a mix heavy stretch of WSOP events.
So, let's get into it and break down the meat of these schedules to get you ready.
WSOP
The granddaddy of them all celebrates its 50th anniversary this year, and with more events than ever, there's certainly no shortage of mixed games, especially in that early June window.
Between May 30-June 14, you'll find no less than 9 $1,500 (or $2,500 for the Triple draw mix) events on the sked, along with $10k championship events in NL 2-7, O8, HORSE, and Dealer's Choice.
*In Part 2 of this article, we'll expand on the WSOP sked and look at some Canadians to watch for in these events*
Golden Nugget
Arguably the most prestigious small buy in series is the Golden Nugget's Grand Poker Series, which features good sized fields for their $250 mixed events thanks to $10k guarantees (which regularly get shattered - plus the incentive of taking home one of the coolest trophies in poker, the Grand Poker piggy bank!). These tournaments run Sunday-Thursday through the first week and a half of June with a few more $250 / $360 / $570 events in late June / early July.
The Orleans
If you want a truly massive amount of small buy in mixed game tournaments and never want to leave one venue, then Las Vegas' home of mixed games, The Orleans, is the place for you.
The Orleans Summer Poker Series has $150-300 mixed tourneys almost daily from late May through early July with minimum $15k guarantees on all of them. On top of that, the early June window features several of their $400 Championship events in O8, HORSE, 8 game and Stud Mix, all with $50k guarantees!
And if you really are in for a summer at the Orleans, they also have a $10k Player of the Series championship to aim for, with the points leader following the final events on July 7th receiving an extra $5,000!
Planet Hollywood
Another entry in the small buy-in mixed category is Planet Hollywood's (PH) Goliath Series.
Most events there are of the No Limit Hold 'em variety, but they do offer a few options for mixed gamers at a $150-200 price point. PH's mixed tourneys tend to move faster and have smaller fields, as they don't attach guarantees to their mixed tournament prize pools. If you're looking for a quick dip into the mixed game pool before moving back to the No Limit streets, PH is a good option.
Aria
One of the true poker gems of the Las Vegas strip is expanding its Aria Classic series to include more mixed tournaments than ever before.
That early June sweet spot will feature $470 buy in / 25k guaranteed tournaments for O8, HORSE, and OE, before ramping up for the $1,100 / $50k guaranteed HORSE on June 16th (with a $150 satellite on the 15th).
Following the WPT 500 and just announced Partypoker Millions, which takes up a good chunk of their late June sked, mixed game tourneys will resume on July 1st with several $240-470 events for the remaining two weeks of the series.
Binion's
Though not as much a player in the Las Vegas poker scene as it once was, Binion's in June features some of the best mixed game tournaments in the city, with maybe the deepest structures outside of a WSOP $10k.
In recent years, they've unfortunately had to cap entries under 100 and use an alternate list because of a limited number of tables, so if you're planning on firing some mix where it all began, get there early to register.
Buy ins for regular events, which run almost daily beginning June 1st have been bumped up this year from $365 to $550, so it will be interesting to see if that impacts the player pool. The 3-day $1,100 HORSE Championship event features a pair of day 1s allowing for a re-entry.
Cash games
Fortunately, as Canadians we have the benefit of being able to play online poker on all sites, so we can hone our mixed game skills more regularly than our friends in the States.
That said, Las Vegas in the summer is the Mecca of mixed cash games. There are a few live games scattered throughout the city all year, but when everyone is in town for the WSOP, the Pavilion room at the Rio houses more mixed cash games than anywhere in the world. Tons of games, tons of buy-in levels from low stakes grinders to Bobby's Room regulars are all available.
Along with the Rio, more low stakes mixed games tend to pop up in various rooms along the strip, including the infamous $4-$8 media mixed game. If you can find your way into this game (all are welcome! - just keep an eye on your favourite poker media folks Twitter accounts), you may not have a better time playing poker all summer.
A veteran of both the sports media and poker scenes in Canada, Mike has combined those two passions into a jump to poker media. Having worked his way from intern to television producer and home game hero to semi-professional poker player, Mike brings knowledge and a competitive outlook from his experiences in the newsroom and at the tables to Pokernews Canada. Splitting time between his home in Toronto, Ontario and the bright lights of Las Vegas, you'll likely find Mike at a poker table or a hockey game, especially when he's in Vegas. (Go Knights go!)