Martin & Staples Join partypoker; PokerStars Signs a Dozen Twitch Streamers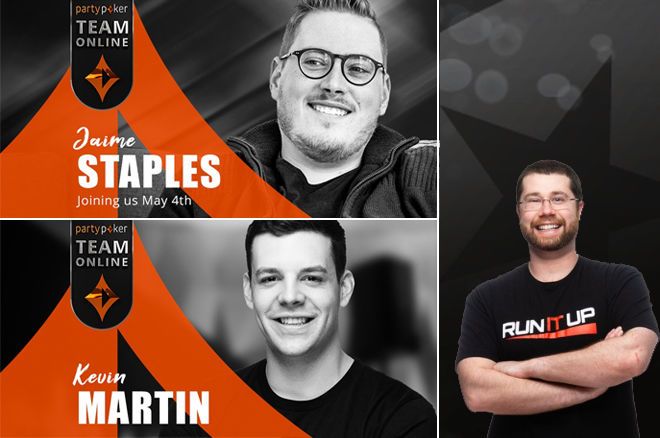 Over the weekend both partypoker and PokerStars announced additions to their roster of Twitch streamers. Among those to find new deals were Kevin Martin, Jaime Staples, and Arlie Shaban, just to name a few.
partypoker Welcomes Kevin Martin and Jaime Staples
Earlier this year, partypoker upped their Twitch game by signing some of the biggest streamers in the world. When Kevin Martin parted ways with PokerStars back in February, it seemed a foregone conclusion that he'd sign with partypoker.
Kevin Martin: "I'm ready to jump in head-first. It's going to be an amazing year on Twitch."
Well, it took a couple of months but it finally happened last week when the former Big Brother Canada winner officially signed on to Team Online. Likewise, Jaime Staples followed in the footsteps of his younger brother and signed with partypoker too.
Both Martin and Staples join fellow countrymen Matt Staples, Patrick Tardif, Travis Darroch, and Ryan Schoonbaert on the team.
"I'm really pleased to be joining team partypoker. It's a brand that is doing some impressive things while keeping the player the priority," said Martin. "I'm ready to jump in head-first. It's going to be an amazing year on Twitch."
It's a special day for me. I couldn't imagine this turn a year ago and now I'm just so excited to get to work. Lots… https://t.co/vlCa6dMPQk

— Jaime Staples (@jaimestaples)

Article continues under this promo
PokerStars Signs Four New Ambassadors, Eight Sponsored Streamers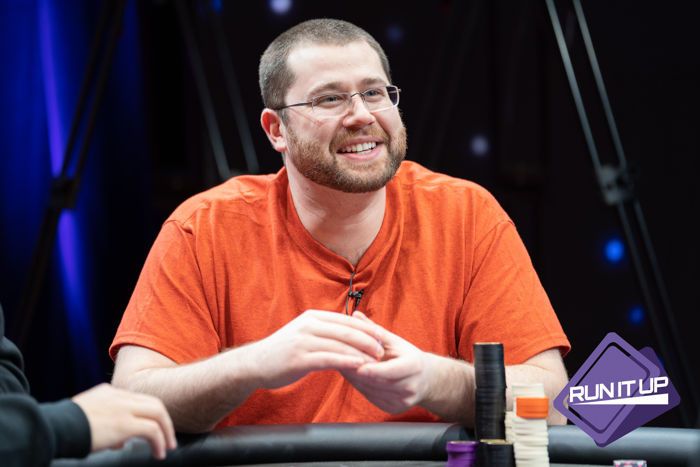 Over on PokerStars, four new Ambassadors were announced along with eight sponsored PokerStars Streamers.
Shaban along with OP Poker Team members James Mackenzie, Nick Walsh, and Eva Reberc join the streaming Ambassador ranks alongside Jason Somerville, Lex Veldhuis, and Benjamin "Spraggy" Spragg.
Arlie Shaban: "To become an ambassador for PokerStars is something I never imagined possible."
Meanwhile, Mason "PyeFacePoker" Pye, Georgina "GJReggie" James, Tom "Pleb_method" Hayward, Alberto "Catof_Poker" Perez, Guillermo Inclan, Steve Enriquez, Benjamin Bruneteaux, and Julien Brecard all became PokerStars-sponsored streamers.
"It's no secret how much love I have for Twitch and how important I think it is for the growth of poker," said Global Poker Award winner Veldhuis. "I'm really happy PokerStars is recognizing the effort these streamers are putting in and empowering them on top of that. It will be very inspirational to watch them develop and grind. There is so much quality out there, not just among the top streamers, but through the whole directory."
Shaban, a former contestant on Big Brother Canada, won a Platinum Pass last year for completing his "12 Labours of Arlie," which lasted 15-weeks.
Im extremely humbled to be a part of the team and really look forward to what the future holds! Thank-you… https://t.co/Bn6Zp6PPXO

— Arlie Shaban (@ArlieShaban)
"My whole life I've been obsessed with poker. To become an ambassador for PokerStars is something I never imagined possible," he said. "I've given poker everything I must give, even more than I thought possible, and to be awarded the biggest trophy of my career by becoming a PokerStars Ambassador is the actual dream come true. Being signed by PokerStars is the start of a new chapter in my life. Having that red spade beside my name has been a lifelong fantasy of mine... I'm ready!"
The Stars Group owns a majority shareholding in iBus Media.