The Weekly Review: Negreanu and PokerStars Split, Negreanu Gets Married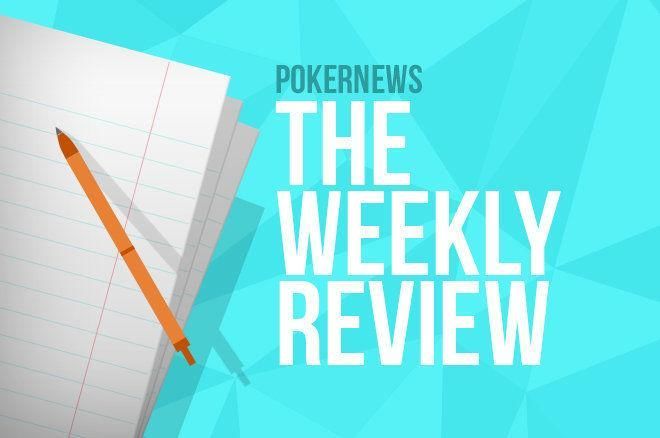 The Weekly Review is back and its all about Daniel Negreanu this week. The big news of the week was released on Thursday and PokerNews Canada was first to the scene releasing the first story after Daniel Negreanu and PokerStars parted ways. Negreanu also married Amanda Leatherman in what was coined the Poker Social Event of the year, and we also looked at the top Canadian online scores from the past Sunday.
Here is your Weekly Review for May 19, 2019 to May 25, 2019.
Daniel Negreanu No Longer PokerStars Ambassador
Negreanu released a video on Twitter this past Thursday outlining that he has left PokerStars as an Ambassador after 12 years. He stated the reasons were due to his marriage and with kids on the horizon that his priorities were about to change.
The full video and tweet can be found below:
To check out the full article you can also click on the link below:
Negreanu and Leatherman Get Married in LA
Daniel Negreanu and Amanda Leatherman rekindled their relationship that ended back in 2010 in 2018 when Leatherman joined PokerGO for Friday Night Poker. The two got engaged during New Years Eve in 2018 as the clocks changed to 2019 and now, are married.
With a Vegan menu, and a who's who of poker royalty in the house the night was capped off by The Dan Band (from popular movies such as "Old School" and "The Hangover") as the entertainment it quickly became the Poker Social Event of the Year.
For the full article on how the night went, please click on the link below.
'torscotr06' Biggest Canadian Winner in Sunday Majors
Sunday May 19, 2019 was a big day for "torscotr06" as he racked up over $75,000 with a win and a third place in the Sunday majors on PokerStars.
Timothy Adams finished in eighth place in the $5,200 SCOOP-32-H: Sunday High Roller SE which saw him receive $35,665.
Kristen "krissyb24" Bicknell had a fifth place finish in the $215 Sunday Warm-Up for $24,997.
The $55 Mini Sunday Million Special Edition saw Canadian "c-loc84" have a fourth place finish for $29,000.
For the full Canadian results in the Sunday Majors, please click on the link below.