Faces in the Crowd: The Poker Dealer, the Philanthropist and the Lucky Dad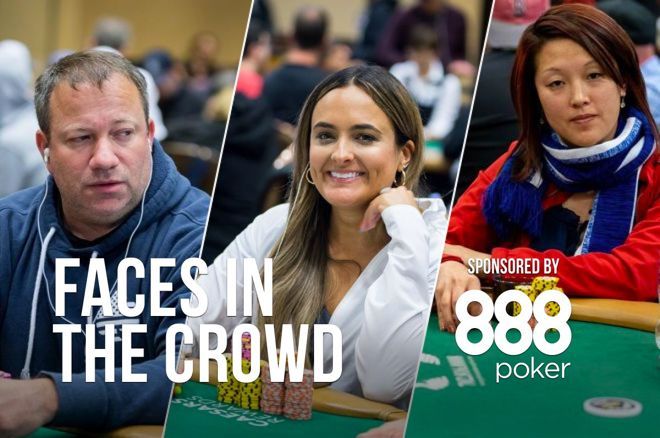 Day 2 of the Millionaire Maker at the World Series of Poker was on Sunday, and PokerNews spoke with a few players that were running deep in the event, with all eyes on over $1.3 million and a gold World Series of Poker bracelet for the winner.
With so many different people from all walks of life, it's hard to narrow stories down to just three, but here they are, in this year's first Faces in the Crowd, sponsored by 888poker.
Kim Stone: The Poker Dealer
| | |
| --- | --- |
| Name: | Kim Stone |
| Age: | 36 |
| Occupation: | Poker Dealer |
| Hometown: | Busan, South Korea |
| Current Residence: | Las Vegas, NV |
Kim Stone is a poker dealer at Aria Resort & Casino and she stands out in the crowd for her positive outlook on everything related to poker. From being a professional dealer, to playing poker as a passion and now running her own dealer school, PokerNews had to get some of her thoughts in her quest to become a millionaire.
"It's super important to just remember that getting to play this game is a privilege," says a humble Stone. As a dealer and a player, she sees the ins and outs of the game and knows there will always be negatives that go with the positives. "I just think that coming from the other side, you tend to walk through this world as a poker player super entitled, feeling like it's all about you."
"It's super important to just remember that getting to play this game is a privilege."
As a dealer, Stone definitely has her fair share of run-ins with players, and has been actively using social media to share her point of view. "I find that people are so impatient and they lack sensitivity and they just think that whenever things go wrong they need someone to blame."
Stone's dream is to remain in poker for the rest of her life, and finds that keeping a steady income makes this dream a reality. That's not all that helps though. "I'm supported by amazing people both financially and emotionally. People sweat me. They root for me because I came from their roots. I was the server, and now I'm the one being served," Stone told PokerNews. "So I think it's just important to have the complex I joke about - wanting to be the Cinderella story because I'm the one who swept the floors, or pitched the cards, and now I want to be the one who represents everyone. Poker dealers everywhere dream about it, and it can be done."
Most recently, Stone put together a Dealer School and has added that as another form of income. "If I could find a way to finance my ability to play every single day of my life, I would do it. I love the game." She continued to add that she believes it takes passion to be good and make it in this game. "A passion to wake up everyday and crave doing it," said Stone.
During her down time, Stone enjoys doing absolutely nothing with her other half, Hayden. "One of our favorite things to do is sit at home, Netflix and chill with our cats. They're our children, and we just enjoy being together."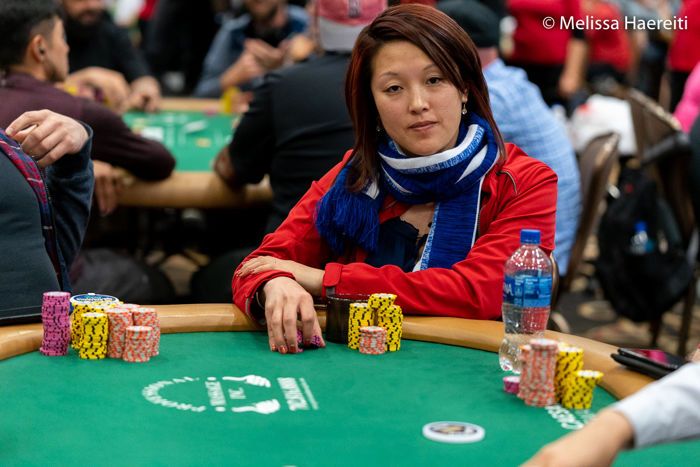 Kami Hudson: The Philanthropist
| | |
| --- | --- |
| Name: | Kami Hudson |
| Age: | 30 |
| Occupation: | Poker Player |
| Hometown: | Oklahoma City, OK |
| Current Residence: | Las Vegas, NV |
Kami Hudson is a professional poker player residing in Las Vegas, and she stands out in the crowd for crushing in all facets of her life. Not only does Hudson play online and live, but she also spends a significant part of her life in Honduras doing charity work.
Hudson has made a run in the Millionaire Maker and is two-for-two during the WSOP so far. She hasn't played any other events because she is constantly back-and-forth between Las Vegas and Honduras. "I was invited 12 years ago to visit an orphanage, and ever since then I've been going back."
She has been working on different projects in Valle de Angeles (meaning 'Valley of Angels'), Honduras, and invests in the kids "whether it's financially, emotionally, just kind of try to lead them in the right direction," Hudson told PokerNews.
When Hudson isn't on the road helping the less fortunate, she's online playing satellites into the WSOP $10,000 Main Event. To date, she has won two seats and that was before the WSOP even began. Hudson plans on playing all of the high-value tournaments this summer, including the Ladies Event. Keep your eyes peeled on PokerNews.com as Hudson looks form more deep runs this summer.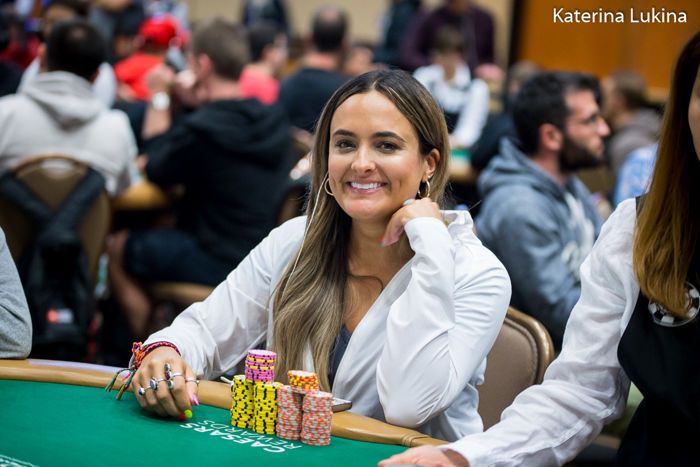 Dan Lowery: The Lucky Dad
| | |
| --- | --- |
| Name: | Dan Lowery |
| Age: | 45 |
| Occupation: | Poker Player, Sawmill Owner |
| Hometown: | Peter Pender, AR |
| Current Residence: | Peter Pender, AR |
Dan Lowery is a sawmill owner and poker player from Peter Pender, AR who has been crushing the WSOP Circuit but has not played in Las Vegas in five years.
Lowery had his son, Gus, on May 25, 2016 and has played a lot less poker since then. That hasn't stopped him from producing results though. Lowery has won five Circuit rings since Gus was born, and has made 44 final tables with 11 wins. To say he is a lucky dad with some serious baby rungood would be an understatement.
Since Lowery has been playing for years, PokerNews asked him how he feels things have changed in the poker world over the years. "I like big stacks like everybody else, but I hate the re-entry. I do fire and re-enter and it benefits me but I still hate it. I would rather most everything be a freezeout."
"I do fire and re-enter and it benefits me but I still hate [re-entry]. I would rather most everything be a freezeout."
He feels as though players are getting better but also says, "there are more players so it's still saturated so there are still places to make money and of course I'm getting better too I feel. I'm trying to stay ahead of the curve in that sense - keep 'em guessing."
A big factor at the WSOP has always been stamina with large fields and multi-day tournaments. Lowery weighed in on this and said he only concentrates on his table to keep focused. "If I'm ever checking on any updates, it's stricly to check on my friends in the tournament. I don't care about who's got how many chips because it don't matter in these kind of fields."
He also listens to music to help him stay level-headed, but doesn't have any sort of routine before or after tournaments. The lucky dad will surely be looking to make his time away from the family count here with some deep runs at the WSOP.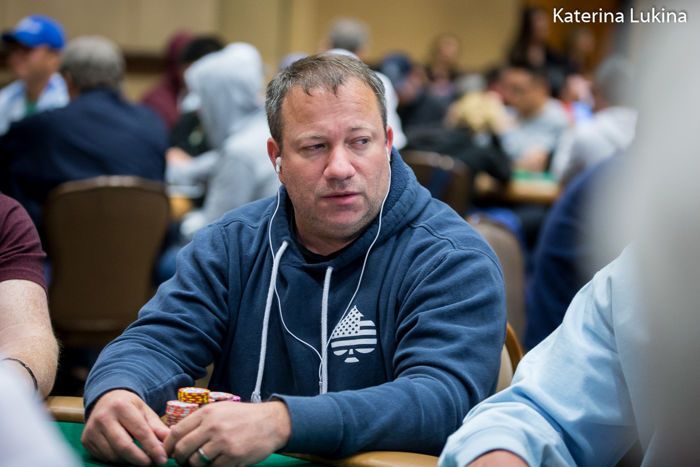 PokerNews will continue to provide coverage for the Millionaire Maker at the WSOP and throughout the rest of the summer, so keep following the live coverage here.