YouTube Responds to Staples over Video Takedowns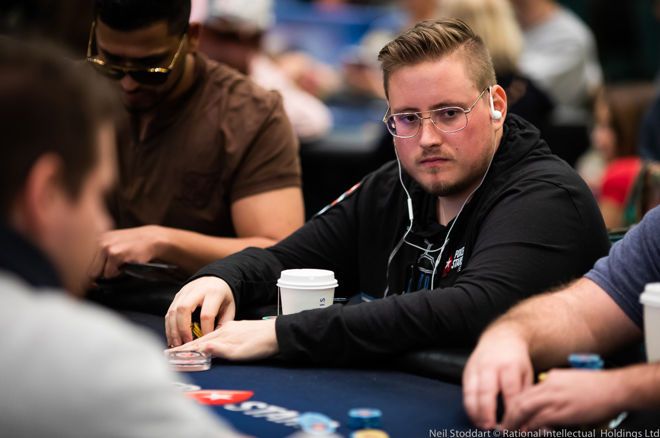 Over the past weekend, a situation developed that looked to have a huge impact on the poker content creation landscape. Canadian poker streamer and partypoker Team Online member Jaime Staples started noticing content disappearing from his YouTube channel early in the weekend, and by Sunday, more than 150 of his videos were gone from his channel.
Our roving contributor Aleeyah Jadavji took some time away from her WSOP editorial duties this weekend to dig into the story as it developed. At that time, there weren't a lot of answers about what, exactly, the problem was. "I've done my best," said Staples. "The ways to communicate for the average channels are going through live chat support and on Twitter. All replies back have been a scripted response about TOC being violated."
Staples wasn't the only content creator to run into problems with YouTube on the weekend. Evan "Gripsed" Jarvis also had as many as 100 videos removed while vlogger Derek Gomez had at least five removed. Even Andrew Neeme, who just recently received a silver play button from YouTube, had a video taken down.
A confused situation on the weekend has developed a bit more clarity today. Staples tweeted out earlier today that he'd been in contact with YouTube in a way that was more than scripted, and was getting positive results.
Essentially, YouTube has begun cracking down on links promoting online gaming. At present, this appears to only apply to direct links to online gaming sites, and Staples reports that his impression from the conversations he had was that YouTube doesn't have "an issue with poker content at this point but that could always change in the future." He further added the recommendation that content creators avoid putting any links to gaming sites in their content and descriptions going forward.
This is still an evolving situation, but Staples seems confident that the situation is moving toward a positive resolution. In particular, he wanted to express his gratitude for the support he, and the other creators who lost content, have received over the past few days. "The community pulled together in a big way and I'm thankful that I'm a part of it today. Long live poker."
See below for the full Twitter thread from Jaime:
So my videos will be reinstated and their team is working on speaking with the YouTube poker community affected so… https://t.co/fBMnJU6Z4e

— Jaime Staples (@jaimestaples)
It doesn't appear as if YouTube has an issue with poker content at this point but that could always change in the f… https://t.co/9wj29dllkJ

— Jaime Staples (@jaimestaples)
The person I was speaking with says he understands that is difficult because it is an industry supported by sponsor… https://t.co/8OFAYj9BUj

— Jaime Staples (@jaimestaples)
All of that is paraphrased not word for word. In general though, I appreciate YouTube taking the time to make this… https://t.co/UzetIQxIkd

— Jaime Staples (@jaimestaples)