PokerStars Ambassador Arlie Shaban Breaks From Twitch to Play WSOP Main Event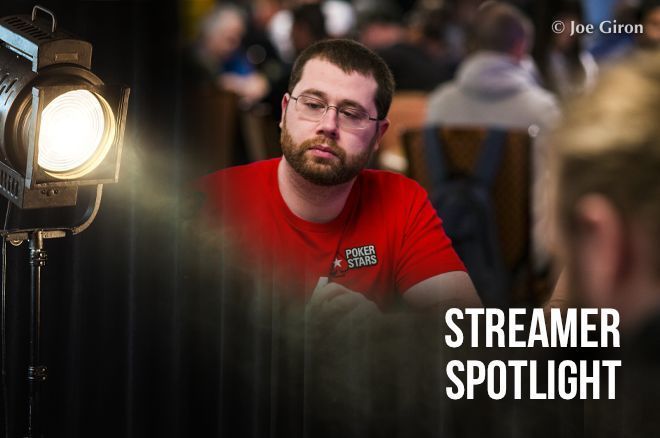 Day 2ab of the 50th annual World Series of Poker $10,000 Main Event is well underway. One of the familiar faces in the crowd is that of PokerStars and Run It Up Ambassador Arlie Shaban.
The Twitch streamer and Big Brother Canada reality TV star is playing in the Main Event for the first time in his career and has come a long way from when he first began playing online just two years ago.
Shaban sold a chunk of his Main Event action to his fans at no mark-up, and is hoping to put his skills to good use on poker's biggest stage.
"It's been a pretty awesome experience," Shaban told PokerNews. Day 1 was going pretty great. "Day 2 has been absolutely horrible but I hope to run it up. Still in," smiled Shaban.
Today is Day a+b of the #WSOP $10K Main Event. A handful of warriors are still sitting with chips plus Team RIU's… https://t.co/YWHVwLlG8W

— Run It Up (@runitup)
Shaban is also representing PokerStars, sporting their patch after becoming an ambassador in May earlier this year. "I love representing PokerStars - it's awesome. They've done so much to help me get to where I am in my career already. So, i'm happy to wear my patch - i wear it with pride. It was such an awesome day for me when they finally announced, so I'm really happy about it and can't wait to do it for years to come," smiled Shaban.
Online vs. Live Poker
Many players feel as though they belong either on the live felt or behind a computer playing online. "I love online. Online's the best. I'm definitely an online poker player," explained Shaban.
Even so, the Canadian reality star has still seen some success on the live scene. His best score is for $2,720 after coming in 15th place in the $600 No-Limit Hold'em Main Event at Run It Up Reno in 2018. In fact, 11 of his 12 cashes are from his trips to Reno over the last two years.
"I just hope to be a little further along, a little better at poker. Keep the studying going and improve."
"I like playing 10 to 12 tables all day long when I grind. One table live is just really, really slow. It's just different - you just have to adjust. I can pick up a lot more information live, but I'm just sitting there bored most of the time."
Shaban has had to make a lot of adjustments after going from playing online to live, but he has leveraged his friends in the industry to get a feel for what he can expect. "I was just talking with friends about the game, seeing how they approached it in different days. That helped relax me and get me in game-mode a lot," said Shaban.
Tips for Success
The Twitch streamer has seen a big shift in his game, and has "hit the lab" to sharpen his skills. "There's different training programs and stuff that you can go through. That's what helped my game the most," explained Shaban.
Players have tons of material at their disposal to get better at poker, but sometime's it's hard to know where to start. Shaban offers some pointers for those just starting out: "Game selection. Make sure you're not playing buy-ins that are too big - bankroll management. Maybe cut out turbos and hypers while you're going through a training program and can experiement. Nice slow blinds, with all the new stuff you're learning."
While he is still learning, Shaban simply plans to keep growing and grinding online throughout the course of the next year. "I just hope to be a little further along, a little better at poker. Keep the studying going and improve. I'm just gonna be online grinding all the time."
Arlie Shaban is still in contention on Day 2ab of the World Series of Poker Main Event, so follow the Live Updates on PokerNews.com to track his progress.