WSOPC on Grinder Concerns: "It's Designed for the Recreational Player"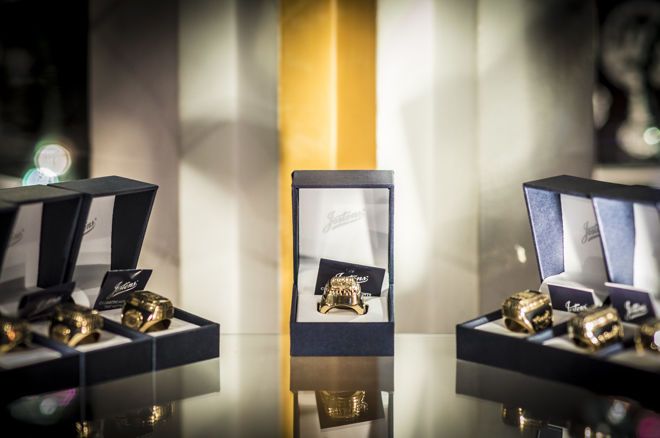 The World Series of Poker Circuit has a long and storied history as the traveling tour branded with the most famous letters in poker. It has produced winners with double-digit titles and awarded millions of dollars in prize money while serving as the breeding ground for some of the best live poker players in America.
However, a handful of the most active and successful grinders on the tour have sworn they'll be taking their business elsewhere this coming season.
They say an increase to 15 percent of the field paid is the last straw in a series of changes that has made the WSOPC a worse product, one that offers very borderline profitability potential that's unpalatable for the traveling pro and digs too deeply into all players' pockets via rake and reentries.
Payout Change Latest Grievance for Pros
When the WSOP announced a change from 10 percent payouts to 15 percent at the release of the 2019-20 schedule, WSOP Vice President Jack Effel said it would lead to "more excitement and satisfaction" for the players on the Circuit. It seems there's at least one subset of players that doesn't agree, though.
Dan Lowery has been one of the most successful players in the history of the WSOPC, amassing nine rings and more than $1.1 million in cashes. However, he opened a discussion on Twitter by posting a series of thoughts airing his misgivings about the changes over the past few years.
According to Lowery, the new payouts make it worthless to travel the different Circuit stops and grind full schedules. Among other issues he referenced were watered down structures and a preponderance of reentries.
"Absolutely no way I see myself playing much on it this year," he wrote.
He wasn't alone as top Circuit performers like DJ MacKinnon, John Holley, John Richards and Chris Conrad voiced their agreements. All said they only see themselves traveling for some $1,700 Main Events in the coming season, skipping the prelims they spent years grinding.
MacKinnon called the structures, which have seen an increase in starting chips and a decrease in longer late levels, "a joke" and charged that the WSOP no longer cares what the Circuit players think, having discontinued a former practice of sending surveys to its highest-volume players back around 2014.
Conrad agreed with that assertion, saying WSOP brass has turned down offers to sit down and hash things out with its regulars. Few if any players have given the Circuit more business over the years than Conrad, whose 105 cashes rank second all time.
WSOP Responds
PokerNews reached out to WSOP brass to take their temperature on these concerns raised by some of their most frequent customers. Caesars Vice President of Corporate Communications Seth Palansky took some time out of his post-WSOP vacation to respond.
The grievances of a handful of pros, Palansky said, aren't going to drive decisions from the WSOP. First and foremost, he said the tour is "designed for the recreational player" and he said the changes over the years have come with player and operator feedback in mind. Presumably, that means the WSOP sees the opinions voiced on Twitter as coming from a vocal minority.
The changes to starting stacks and payouts reflect similar shifts at the flagship WSOP, according to Palansky, shifts that have been massively successful. Indeed, the WSOP switched to 15 percent payouts a few years back, and drastically increased starting stacks as part of its 2019 changes.
Participation hasn't dropped at all, with monster fields turning up for the new deepstack events at the 2019 WSOP and the $1K range of buy-ins seeming stronger than ever. Whether that's connected directly to any changes made by the WSOP is anyone's guess, but decision-makers believe porting the changes over to the Circuit is a sensible follow-up.
'The Most Successful Tour in Existence'
Ultimately, Palansky said, the WSOP believes in its directing of the Circuit because of its sustained success over the years.
"It is by far the most successful tour in existence today," he said. "It is coming off a record-breaking season and the first stop at Choctaw was very successful."
Indeed, the WSOPC just wrapped the first stop of the 2019-20 season at Choctaw Durant. Here's a look at how the numbers in the Main Event and multi-flight reentry there compare to the previous five stops at the locale, with the caveat that none of them have been in this exact calendar slot:
Choctaw Main Event
| Event | Entries | Prize Pool |
| --- | --- | --- |
| July 2019 | 976 | $1,478,640 |
| January 2019 | 1,161 | $1,758,915 |
| October-November 2018 | 893 | $1,352,895 |
| January 2018 | 1,249 | $1,873,500 |
| November 2017 | 908 | $1,362,000 |
| January 2017 | 1,451 | $2,176,500 |
Choctaw Multi-Flight Reentry
| Event (Starting Flights) | Entries | Entries Per Flight | Prize Pool |
| --- | --- | --- | --- |
| July 2019 (6) | 2,206 | 368 | $727,980 |
| January 2019 (2) | 766 | 383 | $252,780 |
| October-November 2018 (5) | 2,070 | 414 | $683,100 |
| January 2018 (3) | 3,052 | 1,017 | $915,600 |
| November 2017 (3) | 2,385 | 795 | $715,500 |
| January 2017 (6) | 5,280 | 880 | $1,584,000 |
Palansky said "time will tell" whether the changes stick on the WSOPC, and it's likely it will simply come down to whether enough players vote with their wallets.
Many in the Twitter discussion swore up and down they'd be avoiding anything other than the Main Events and some choice stops here and there, but poker players have proven a difficult bunch to budge when it comes to changing customer habits.
Conrad said he expects other prominent national tours take a significant chunk of the Circuit's business, and it'll likely take a development along those lines to get changes reversed and please at least this chunk of regulars. If numbers stay steady or go up, it'll be taken as a vote of support by the player base.