Kevin Martin Retires as a Streamer and partypoker Team Online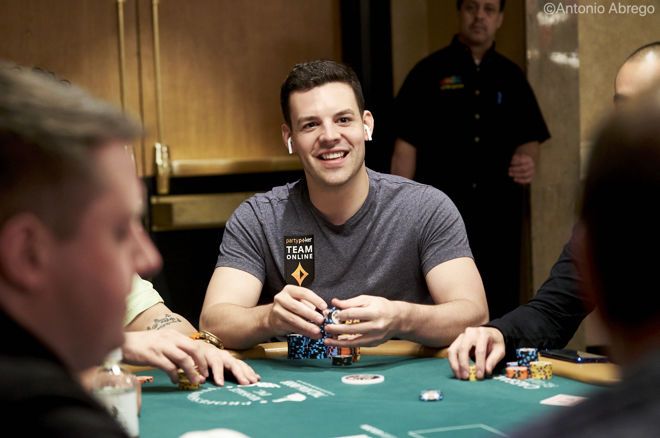 Poker streamer Kevin Martin announced he is retiring from Twitch and will also step down as a partypoker Team Online member effective immediately.
"The journey as a Twitch poker streamer is over," stated Martin to his nearly 37,000 Twitter followers in a Tweet where he released a two-minute video explaining his decision.
"Why am I retiring? I think I accomplished the goal," began Martin in the video. "What I wanted to do on the platform I have accomplished."
Martin shared the two goals he accomplished.
"Number one, I wanted to become a winning player," shared Martin. "I never became a super sick online crusher or anything but we did become a winning player. Number two, I wanted to entertain people and that void in my life has been filled as well. I am really enjoying some other things and I think I am going to take my career in a different way."
"Why am I retiring? I think I accomplished the goal. What I wanted to do on the platform I have accomplished."
Martin will forever be known as one of the pioneers of poker streaming on Twitch. He began streaming in 2015, the same year he came to the public eye in his home country of Canada as a contestant of Big Brother Canada where he finished in ninth place in the program's third season.
"I started in 2015, I probably had about $8,000 to my name and no idea how to play cards at all and we showcased the journey," Martin said.
PokerStars took notice of the Twitch boom and signed Martin to Team PokerStars Pro Online in May 2016. Martin was a member of this exclusive club for nearly three years until he quit in February 2019. While a member of Team PokerStars Pro Online, Martin returned to Big Brother Canada in 2017 and was crowned the winner of the fifth season after 69 days in isolation.
Big Brother Canada wasn't the only success story for Martin as he built up a huge Twitch following where he posts his profits publicly on stream. Last year, Martin booked around $220,000 in profit and he is up another $80,000 on the virtual felts this year.
After his break from PokerStars, Martin's journey with partypoker Team Online was short, lasting just four months having signed on with the online poker room in May.
"I'm hanging it up, I'm done," said Martin. "I'm resigning from Team partypoker, I wish those guys the best."
Martin is keeping his future a secret but did share that he won't be hanging up his cleats for good as he will be still playing tons of poker on a recreational basis and occasionally entertaining the masses on Twitch.
"The journey is over," said Martin. "I'll be around. I'll still play poker still a ton, a little more recreationally and I'll be around on some Twitch streams once in a while. But for me as a content creator, the journey is finished."