The Weekly Review: Recapping the Harvest Poker Classic and Kristen Bicknell Wins Poker Masters Title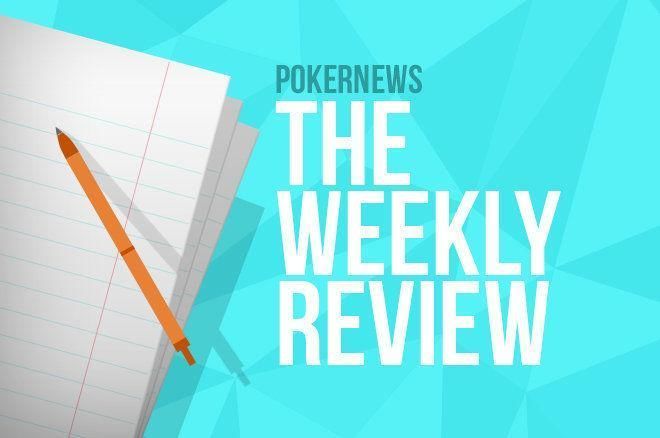 The Weekly Review is back with a TL:DR look at what was posted on the PokerNews Canada website this week.
Here is your Weekly Review for Nov 10, 2019 to Nov 16, 2019.
Kristen Bicknell Wins Poker Masters Title
This past week, One of the top Canadian players, Kristen Bicknell added a Poker Masters win to her growing list of achievements.
The top ranked Canadian pro tournament players outlasted a field of 51 players in Poker Masters event #6, the $25K buy-in NLHE event, raking in $408,000.
Bicknell has amassed over $4,500,000 (USD) during her career now.
For a full recap of the event, please click on the article linked below.
2019 Harvest Poker Classic Recap
The 2019 Harvest Poker Classic has come to a close with five events in five days, from November 5-9 from Casino Regina in Regina, Saskatchewan.
Event 1 was a $300 No Limit Hold'em Freezeout Turbo Satellite which saw 197 entries. The total prize pool shot up to $53,190 and Senad Selimanovic outlasted the field for the $14,155 first place prize.
The second event was a $500 No Limit Hold'Em Freezeout. There were 267 entries, putting the prize pool at $120,150. Chris Bowers won $31,572 for first place.
The third event was a $700 No Limit Hold'em event with 244 entries, creating a $152,720 prize pool. Jordan Anseeuw won the tournament, along with the $40,509 first place prize.
The penultimate event on the schedule was the $900 No Limit Hold'Em Bounty Freeze Out. Cory Popoff went wire to wire in a 261 player field to win $49,380.
The final event was the $1,100 Main Event which saw an outstanding 311 entries, and a $311,000 prize pool. Joseph Ranalli beat out the field to win $81,346.
For the full breakdown of all five events, please click on the link below.
'H!tthehole' Wins Over $40K in Sunday Million
Canadian "H!tthehole" had the top score from the past Sunday with a final table in the Sunday Million. They ended up with a fourth place finish and added $42,712 into their account from the $109 buy-in.
For the full article please click on the link below.