What is an E-Wallet? And How Do They Work?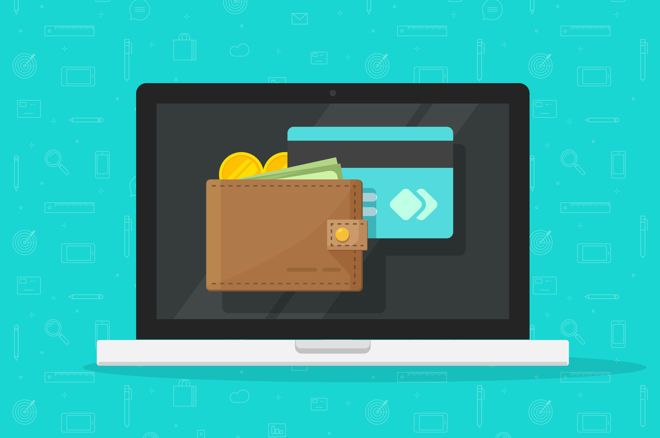 It used to be said that "Cash is king." Then everything moved to contactless.
And now the third wave of monetary revolution has arrived with the advent of online e-wallets, negating the need for a physical wallet at all!
The major selling point is speed. Whether it's storing money, transferring it between accounts or using it for transactions both on the high street and online, e-wallets can be quick and easy and are rapidly becoming commonplace.
This has been boosted by the fact that there are estimated to be over two billion smartphone users around the world, and keeping track of their money in the most convenient way possible is a top priority for them.
Lightning Fast; Super Secure
The e-wallets themselves aren't the only things that are quick, as setting one up can take as little as a couple of minutes. Gone are the days of meetings with bank managers, poring over personal details and which account is right for you.
Just download the app, sign up and start depositing, transferring and spending.
There are two main parts to an e-wallet.
The first is the software, that encrypts the information about the wallet itself, holding it safe and secure.
The second is the data the user provides, such as the user's name, address, card details and contacts they wish to pay or transfer money to.
It's much more difficult to steal an e-wallet. Unlike real wallets, thieves can't exactly reach into your back pocket and pull out banknotes. And even if they had access to it, passwords and biometric security such as fingerprints mean that accessing your hard-earned cash is almost impossible.
MuchBetter Smart Payment App and E-Wallet
One such e-wallet is MuchBetter, which stands out as it is predominantly aimed at the online gambling industry, thanks to its low transaction fees and focus on security.
The MuchBetter e-wallet launched in 2017 and has become widely accepted by online poker sites such as 888, PokerStars and partypoker.
The award-winning company boasts revolutionary technology such as a patent-pending unique and dynamic three-digit CVV code system used to approve transfers, meaning you never use the same number twice.
The MuchBetter NFC Contactless Key Fob also offers consumers a lightning-fast way to spend wherever MasterCard is accepted.
As their website states, they exist to make daily spending "routine simple, safe and more rewarding."
MuchBetter MegaDraw
And they really mean rewarding thanks to their weekly draw where MuchBetter customers can win up to £100 to spend on whatever they like. After signing up you will receive MuchBetter Points for every £10 you spent on transfers to our merchant sites, top ups to your MuchBetter account and sending cash or gifts to your friends and family.
All your points collected during the last week will participate in the draw. Every Monday they complete a random draw and give away £1,000.00 to our customers.
Not only that, but all December, you have the opportunity to win a trip for two to Las Vegas with $20,000 to splurge on your favorite games thanks to the MuchBetter MegaDraw. T
he more you use the app, the more MegaDraw points you'll be able to accrue.
To be in with a chance of winning, it's simple. All you have to do to follow these three steps:
Install the free app on your device
Start using the MuchBetter wallet
If this is the first time you hear about the MuchBetter payment app, you are in luck.
Sign Up Now, Get a Free $5 Bonus
PokerNews is partnering with payments company MuchBetter to offer you the chance to win a trip to Las Vegas — and more.
Open an account via this page and make your first deposit on the app to receive $5 in MuchBetter credit right away.
This is a PokerNews-exclusive offer and is valid only via the link on this page.
The MuchBetter payments app is an official partner of PokerNews.com