Play Like a High Roller with Your Own Home Casino Set-up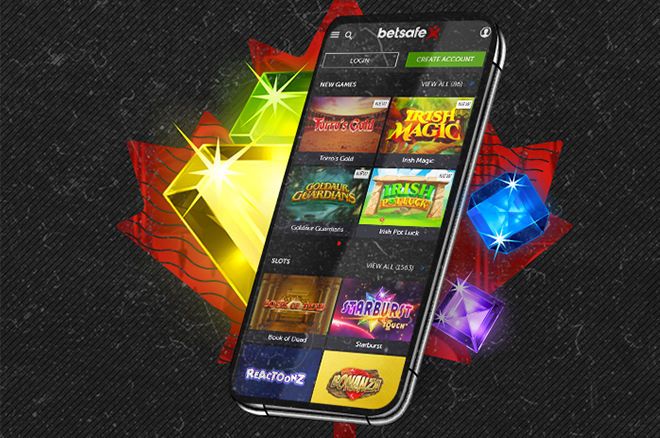 Part of what makes a trip to the top casinos so alluring is the over-the-top luxury that seems to coat every surface the moment you walk in. From the drinks to the sinks, big-name gambling halls will go out of their way to make you feel like a king--all so you'll spend like you're a member of the royal family.
With more casinos and gambling services going out of their way to make playing at home easier and more fun than ever, there's no reason you can't have that same luxurious feel in your living room. These are some of the best ways to get that high roller experience at home while you play slots on Betsafe Casino website or browse sports betting from your phone.
VIP DIY at Home
First of all, are you really playing like a VIP if you don't have your own VIP room? Most people don't get to lounge around in the million-dollar playing rooms of casinos like the Galaxy Macau, and you don't have to spend millions to transform your house into a VIP haven. But with the right amenities, wherever you play can instantly give you a VIP casino feel.
Sit Back and Relax
Where you sit might make or break your game (and your back), so spending your winnings on a comfortable place to place your bets isn't a bad idea. If you already have a game room, an individual theater recliner would be perfect for kicking back and playing craps. Many home theater chairs have cup holders, arm storage, and power reclining so you can control the incline with the push of a button.
If desktop play is more your style, you're in luck. Computer chairs have had quite the upgrade since the days of your parent's taupe swivel chair. Now you can take your pick from just about any size, shape, color, and material for your luxury roller. Some of the most exceptional computer chairs on the market come with features like an ergonomic arch, a padded headrest and armrests, and breathable fabrics. Paired with a dark-wood flat-top desk you'll feel like you're claiming your reserved seat at the poker table, especially when you take your pick of live-dealer games online.
For the living room or bedroom, you can always go a little more direct and just buy yourself a throne. That's right, a throne. There are plenty of palatial loungers to choose from that won't break the bank but that will make you feel like absolute royalty. Rich colors, soft velvety fabrics, and ornate frames will make your game throne a great conversation piece and a matching ottoman is a perfect storage solution. If you're a mobile player who likes to play but feels like they don't have their own "space" to enjoy their games this is a great way to incorporate the feel of a VIP room into your home seamlessly.
Refuel and Refresh
The point of VIP treatment is to treat yourself, and it's time to look at how you can bring home the right treats to get that indulgent feel while you're spinning slots. One of the perks of gambling in-person at the casino is the endless train of drinks that seem to appear out of thin air. You can certainly stock your fridge with your favorite beverages to sip while you play or you could try a refreshing cucumber Pepsi from Japan. Jarritos is a classic in Mexico, with flavors like mandarin and pineapple, and in Vietnam, a Tribeco soda made of white fungus from bird's nests promises plenty of vitamins and minerals--perfect for late-night players who might need an immune boost.
If you'd like a taste of what the world's most expensive sodas have to offer, you can comb auction sites for factory error Coca-Cola cans. They can sell for upwards of $250,000 and may even increase in value--unless you open them of course. The only downside is, whatever your taste you'll probably have to get your own refills!
As far as snacks, you may have missed your chance to try the world's most expensive chips--only 100 boxes were sold in 2016. Each box contained just 5 chips and sold for $56, boasting rare ingredients. You could still try delicious crisps from snack maker Savoursmiths, however, who have a unique specialty line of potato chips with flavors like Truffle and Rosemary.
There's no shortage of grown-up candies on the internet if you have more sweet-tooth, so don't hesitate to seek out treats like champagne gummy-bears and gin cordials. It's a great way to spend your winnings--or to soothe your losses.
Your World At Your Fingertips
The luxury of convenience shouldn't be underestimated when it comes to creating your very own VIP experience right at home. The perfect gaming chair will be useless if your phone charge cord doesn't reach your throne and even the most indulgent snacks will start to seem like a chore if you have to go up and down a flight of stairs every time you want a soda.
Try and think practically when it comes to the small comforts you'll want to keep near. An extension cord or an external phone battery are easy fixes for long hours of mobile play. An airtight bin makes for great crisp or snack storage within reach and, stashed away in an armchair or ottoman, you're sure to keep your treats all to yourself. Even slightly pricier items like a mini-fridge will be worth the investment if the convenience will make your game time feel that much more tailored to you.
Up-to-Date for Luxury Play
Now that you're decked out like a real high roller, we're here to remind you that having a quality play experience isn't just about the material goods. Online casinos are growing in popularity due in part to their accessibility; playing casino games and slots is as easy as having a reliable internet connection. If you want to go one step further, with services like Betsafe Live Casino, you can literally bring real-life casino experience to your living room.
Stay Connected
Your online connection is ultimately what determines the quality of your gameplay. If your connection isn't strong or consistent enough, players run the risk of forfeiting their turns, having their wagers returned to them, and generally having a poor time. It can be worth it to pay for a higher tier internet or a more reliable brand of internet provider where available. This will help keep you connected and keep you playing the online casino games you love for longer, just like a real VIP!
Sponsor-generated content from Betsafe