New to Online Play? Everything You Need to Know to Play Like a Pro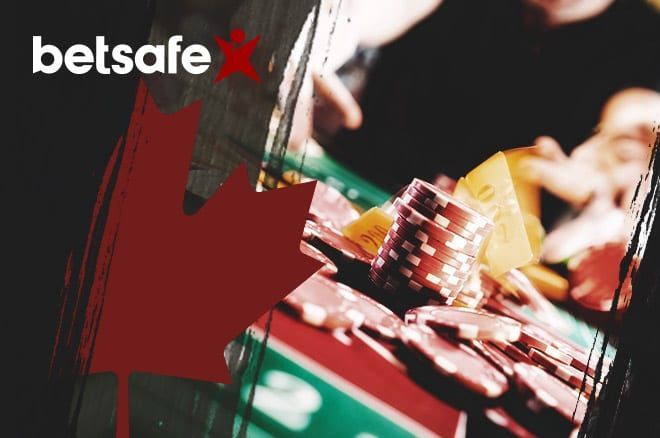 Like many of the millions of players making the switch to online casino gaming, you may be starting armed with only a search bar and a handful of questions. There's terminology to learn, red flags to recognize, and a whole world of games to get familiar with and we can get you pointed in the right direction to do just that.
Where do I Begin?
There is a lot of information out there to wade through as a new player, but the first step is going to be finding your new favorite place to play. Choosing a casino in person is usually more of a convenience than an option, with selections being limited to what is available locally. With the far reach of the internet, however, there's much more to choose from. Where you spin roulette or play slots isn't restricted to driving distance anymore and it's time you logged in so you can cash out!
Vetting these sites doesn't have to be a crapshoot where you pay, play, and then find out that they are a less than reputable brand or that their customer service is pretty much non-existent. If you're unfamiliar with how most online casino sites work or what they have to offer, here's a rundown of what you should be looking for so you can have the best experience possible when you're ready to invest.
Games Galore
There are plenty of reasons people visit casinos. Top-name clubs offer luxurious settings, free refreshments, and a unique getaway. But there's just one thing that keeps the players coming and the dice rolling, and that's the games. Whether you're a fan of table games, slots, or sports betting, most online sites have modeled their selection after all the classics.
Some sites use specific software to run their games, which you'll need to download onto your device before you can play their games. Other sites won't require a download and have become comparable to those that do since the improvement of in-browser technology. There are even sites that offer mobile compatibility or downloadable apps, so you can use your phone to play hundreds of games on the go. You can tailor the way you play to your device--just make sure you also look at where the site is getting their games and not just how they are getting them to you.
By browsing the lobby of an online casino, you can see what games are available (and maybe even try out some free games) and what vendors are providing those games. Keep an eye out for names like Playtech, NetEnt, RealTime, and Microgaming. These are some of the best game developers who provide games for biggest names in the industry. A good, reliable vendor will provide quality games that will be entertaining for players over and over again.
Cashing In - and Out!
Now that you've browsed a few different game lobbies and found an online casino that has 12 different types of blackjack, hundreds of video slots, and live-dealers, it's time to start playing! Or, at least, you're one step closer. There's just one more thing standing between you and your new ultimate pastime: registration and deposit.
When applying to join a site, read the fine print very carefully. Get out your magnifying glass if you have to. It's not that there are tons of sites looking to scam you, but you don't want to be surprised by withdrawal limits or other stipulations about winnings just when you're about to claim them. Pay attention to the details in your application as well: there is a worst-case scenario where you don't remember your password or other verifying information and are permanently locked out of your account where you've deposited playing money or left winnings.
You'll also want to take a look at what banking options are available. Many online casinos have managed to keep up with modern trends and will have a good variety of banking choices available, including Bitcoin and online banking wallets.
Bonuses Mean More
Chances are while window shopping for the perfect online casino home you've seen a fair amount of ads for welcome bonuses and promotions. Free chips, 200% match, free spins, risk-free, VIP points--it's a lot to take in! If you play your cards right, a welcome bonus can get you off to a good start. But not all that glitters is gold and not all promotions fit every player. To get the most out of a promotional you should know what kind of player you are and what kind of gameplay you're looking for long-term.
If you still haven't settled on a site, no-deposit bonuses can be a good opportunity to try out games and get a feel for the way an online casino works. These usually come in the form of small cash bonuses that you can use on specific games. The downside is that these deals can attract a lot of players which leads to overcrowded game rooms and low prioritization for no-deposit players. Some sites also have very strict withdrawal rules on no-deposit bonuses, requiring players to deposit their own money, endure long wait periods, or jump through complicated hoops before they can claim bonus winnings.
The most common welcome bonuses will offer perks like cash rewards and percentage matches, which means they'll match a certain percent of whatever you deposit. Cash rewards usually translate into slot spins or hands at table games across the site, whereas "free spin" and game-specific bonuses may be more limiting. VIP perks will be more beneficial for frequent players since most online casino VIP programs allow anyone to join but the rewards are tier-based.
Once you find a promotional that works for you, there may be a link to activate the bonus or code you have to input on the deposit page. It may be more convenient for new players to follow a promotional link to create their new account as some sites will prompt users to do so anyway. After selecting the correct regional options and making sure you've activated your bonus correctly from the cashier page, you can complete your deposit and start your wagers!
Playing Safe and Playing Responsibly
When it comes to online gambling, there's plenty of ways that you as a player can get the advantage. No, we're not talking about baccarat or Betsafe Poker. We're talking about how to spot less-than-trustworthy game sites and use good judgment to keep having fun responsibly.
Secure Connections
The idea of casino corruption typically involves rigged machines and shady dealers meant to scam players so the House always comes out on top. The reality is that online casino play is highly regulated and casino games use random number generation and probability to ensure fair play. But that doesn't mean you can't still get scammed.
Gaming authorities license sites in some regions to help players vet brands and avoid casinos that have poor business practices. For regions without, some software developers have their games audited. Third-party audits help to provide honest, quality games, and if a site has games from vendors who don't have any information on who performs their audits you can consider that a bad sign.
One of the most effective ways to get recommendations (or warnings) about rogue online casinos is word of mouth or--as it were on the internet--written reviews. Forums are especially popular for those who want to vent about poor experiences because review sites may shy away from particularly opinionated or biased players. Take these with a grain of salt, but use them to your advantage. If a good number of ex-players are complaining about an online casino that locks them out of their paid accounts and doesn't have any customer service contacts then it may be a red flag.
Alert and Aware
Gambling is a very popular and very old hobby, spanning through centuries of human history and dominating as an industry in entertainment around the world. It's no wonder why; it's an exciting and compelling pastime. To keep your gameplay fun, be aware of the ways that you're playing and use your better judgment to avoid financial pitfalls.
Unhealthy playing patterns can come from the expectation that gambling will always be a long-term investment or become a way to pay the bills. You may have occasional wins and small gains, but it's not a reliable way to sustain yourself. Gambling doesn't have to be intimidating and there are resources available for players who find themselves overwhelmed.
Whether you're a new player or are just new to online casino games, there is still plenty out there for you to learn. After all, you need to keep those blackjack skills sharp if you want to impress your live-dealer. But, if you follow our advice and play smart, you'll be hitting the slots and playing like a pro in no time!
Sponsor-generated content from Betsafe Poker