Score a Goal in the William Hill Freeroll Gooooaaaallllls Series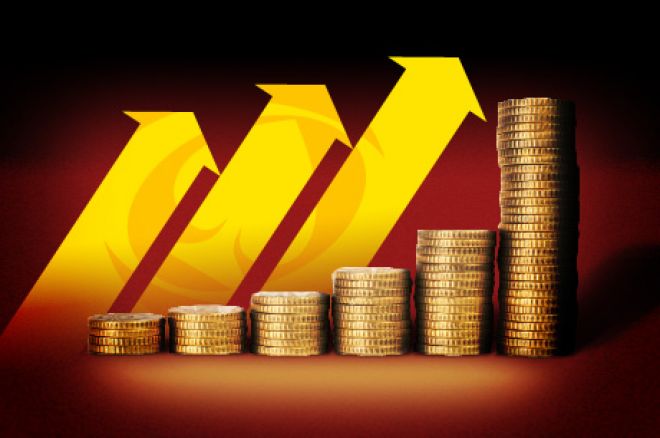 Gooooaaaalllll!!!!
As you watch the 2014 FIFA World Cup, we're sure you've heard that word hollered many times already. But nowit'is your time to score a gooooaaaalllll of your own in the Freeroll Gooooaaaallllls Series at William Hill Poker, where at least €20,000 will be awarded across five freeroll tournaments.
How Do I Get Involved?
Participating in this promotion is quite simple and is something that anyone can do. All you need is a William Hill account, a few bucks to deposit with, and you can find yourself playing for free money throughout the World Cup!
Don't already have a William Hill account? Rest assured this step is very easy. Just download William Hill through our links and not only will you have completed the first step, but you will also be treated to a huge 200% deposit bonus up to $2,000 on your first deposit!
Once you already have an account, go ahead and deposit at least €10 in each of the qualifying periods listed below to qualify for the corresponding freeroll.
| Tournament Name | Date and Time | Qualifying period | Added Money per Goal |
| --- | --- | --- | --- |
| Goooaalll Series #1 | June 16 18:00 GMT | June 1 - June 15 | €100 |
| Goooaalll Series #2 | June 23 18:00 GMT | June 16 - June 22 | €100 |
| Goooaalll Series #3 | June 30 18:00 GMT | June 23 - June 29 | €100 |
| Goooaalll Series #4 | July 7 18:00 GMT | June 30 - July 6 | €200 |
| Goooaalll Series #5 | July 14 18:00 GMT | July 7 - July 13 | €500 |
As you can see, the first freeroll already took place, but the good news is that there are still four amazing freerolls left to be played and the rewards continue to get bigger throughout the promotion.
How Are the Prize Pools Determined?
The prize pool for each tournament is based off of the number of goals scored in the previous week in the World Cup times a multiplier between €100 to €500 per goal. For example, if 50 goals are scored during the second week of the World Cup, you would be playing for a share of 50 X €100 or €5,000!
In other words, when watching the World Cup, every time you hear the announcer scream "gooooaaaalllll," you can join in on the celebration with the fans of that team whether you are rooting for them or not.
If for some reason action is slow and there aren't enough goals scored during the promotion to hit the minimum €20,000 threshold, the last Goooaalll Series freeroll on July 14 William Hill will make up the difference. So no matter what happens during the World Cup, at least €20,000 will be awarded to William Hill players with the possibility of this amount being much, much more.
Free money will only last while the World Cup is still in action. So what are you waiting for? Sign up to William Hill through PokerNews Canada today and see how much of the free money you can win.
Be sure to check out the terms and conditions of this promotion at William Hill Poker.
Get all the latest PokerNews Canada updates on your social media outlets. Follow us on Twitter and like us on Facebook!