Check Out All The New Hot Open-Face Chinese Poker Action at TonyBet Poker!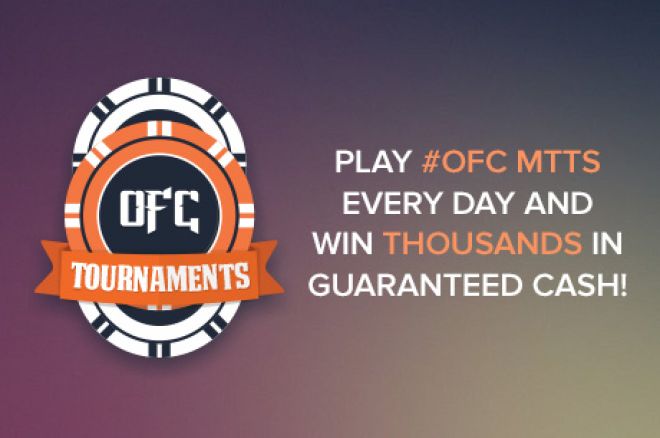 Since December 2013, open-face Chinese (OFC) poker lovers from all around the world have been enjoying some great action at Tonybet Poker, the first ever OFC online global poker room.
If you are one of them, we have a great news for you, as the action at TonyBet tables is going to get even more impressive during the summer, with over €13,000 in tournament guarantees offered to all the players each and every week
If you already have an account on TonyBet Poker - what?! You don't?! Get yourself one right now! – you can now play every day in up to 17 multi-table tournaments, with weekly majors where the guaranteed prizes are even bigger!
Here is a look at all the tournament action TonyBet Poker is offering during the summer:
1. Daily Events - TonyBet hosts seven events running each and every day with reasonable buy-ins ranging from €0-€15 and guaranteed prize pools ranging from €50 to €300.
Daily events were designed for any player to be able to play regardless of whether they have a huge bankroll or not.
2. Weekly Major Tournaments - TonyBet players have five chances every week to hit it big in the weekly majors at TonyBet.
Buy-ins are a bit higher than the daily events, but so are the rewards. The weekly majors provide the biggest OFC action available anywhere online! Take a look for yourself:
€30 buy-in - €1,000 GTD Dirty Enduro on Tuesday
€30 buy-in - €600 GTD Turbo Quad on Wednesday
€20 buy-in - €800 GTD Бritva on Thursday
€20 buy-in - €800 GTD Sunset Bike Ride
€100 buy-in - €2,000 GTD On Ya Bike!
3. Monthly OFC Master - The Monthly OFC Master takes place on the last Thursday of the month and features a €25 buy-in and a €5,000 guarantee.
So, please, be sure to mark June 26 on your calendar if want to play for a share of the biggest guaranteed prizepool available in an online OFC tournament.
4. Satellites - You don't need to find yourself on the sidelines while others are playing for big money in the weekly majors and Monthly OFC Master if the buy-ins cost too much for your bankroll.
Satellite tournaments are a great way to play in the weekly majors and the monthly OFC Master at just a fraction of the cost. A satellite buy-in should never break you bankroll as buy-ins are ranging from €1-€5.
5. Freerolls - Everyone loves something for free, and at TonyBet you can win satellite tickets playing in freerolls running around the clock!
The freerolls are not only the perfect place to perfect your OFC skills, but also could start your path to huge money in tournaments most other players are paying out of their hard earned money for.
Do You Like Overlays?
Let's face it: although poker rooms do not exactly love the idea to throw free money around, overlays are definitely among poker players' best friends.
If you like the idea to get the most out of your money and you do not mind the idea to play for way more money than your buy in usually gives you access to - make sure you try to join as many tournaments as you can on TonyBet, as most of the tournaments with guaranteed prize pools are closing with remarkable overlays!
Is that a good thing? It sure is. Will that last forever? It sure won't. So seriously, do not miss this easy path to good (and fairly easy) money and jump on TonyBet Poker tables as soon as you can!
If you haven't already enjoyed the great open-face Chinese poker games at TonyBet, you should realize there has never been a better time to create a TonyBet account than today!
Then, as the room's founder Tony G would say, get on your bike, and enjoy all the exciting OFC action only found at TonyBet Poker!
To keep updated on the latest news on TonyBet Poker, we recommend you follow them on Twitter, and on Facebook.
Get all the latest PokerNews Canada updates on your social media outlets. Follow us on Twitter and like us on Facebook!