3 (Very) Good Reasons to Play on Unibet in August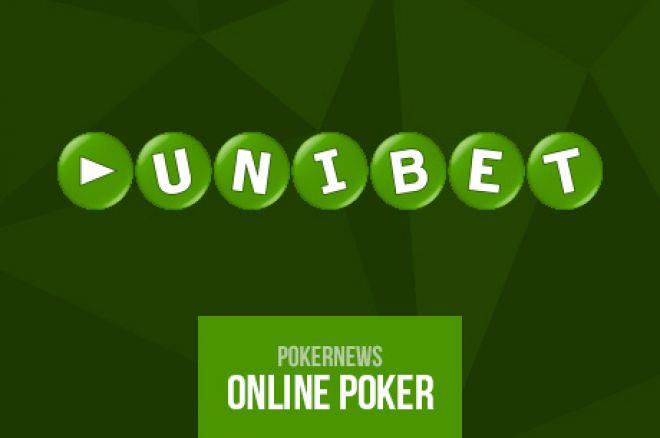 Unibet Poker has become one of the softest sites around since their stand-alone launch this past winter.
The reason Unibet has so many fishes is that just about everything on their site is geared towards recreational players, including the lack of HUDs, great animation, and the overall social-gaming feel of the site.
If it isn't enough to play where fishes swim freely, we are going to give you three more great reasons to play at Unibet this August.
How about a free trip to the South of France?
The next Unibet Open takes place from Sept. 18 to Sept. 21 in Cannes, one of the most majestic and glamorous places in the world.
Unibet understands many of their players may not be able to cover the €1,100 buy-in and the travel expenses needed to get involved in this amazing event, and that's why they are offering you a path to get there for free in their Road to Unibet Open, Cannes promotion.
This promotion is one of the easiest around. All you need to do is see 10 flops at any cash game table and you will be awarded a satellite ticket worth €2 for free. It is that easy!
If you go on to win a Unibet Open prize package through this promotion, all this will be yours!
€1,100 Unibet Open Main Event Buy-in
Accommodation for four nights
Spending money towards travel expenses
Breakfast and dinner
Help yourself to a share of €15,000 in Fast Hold'em Races
Unibet has just introduced in August some new NL €25 Fast Hold'em games. To help celebrate, the room is giving you a chance to grab a share of €15,000 - so, make sure you keep reading, because here is how you can win all this money!
Throughout August, you can compete on four separate leaderboards. There are two leaderboards for the new NL €25 and two leaderboards for NL €10 taking place Aug. 1 to Aug. 15 and Aug 16. - Aug 31.
To climb the leaderboards, all you have to do is see a flop. Each flop you see awards you one point.
The NL €10 leaderboards award 50 prizes. If you go on to win either of these leaderboards, you will win €375.
The NL €25 leaderboards each award 40 prizes. Winning either of these leaderboards will make your €750 richer!
Win big in August Missions at Unibet
If you like free money, you will absolutely love the August Missions at Unibet. Just choose the mission listed below and you can win a ticket on the stakes you typically play at.
| Mission | Award |
| --- | --- |
| Be dealt a pair of aces preflop 15 times at NL4 | €4 NL4 ticket |
| OR Be dealt a pair of aces preflop 15 times at NL10 | €10 NL10 ticket |
| OR Be dealt a pair of aces preflop 15 times at NL25 | €25 NL25 ticket |
| OR Be dealt a pair of aces preflop 15 times at NL50 | €50 NL50 ticket |
| OR Be dealt a pair of aces preflop 15 times at NL100 | €100 NL100 ticket |
| OR Be dealt a pair of aces preflop 15 times at NL200 | €200 NL200 ticket |
| OR Be dealt a pair of aces preflop 15 times at NL400 | €400 NL400 ticket |
While getting aces 15 times preflop is not easy, it will come with some volume. The odds of getting AA in any particular hand are about 220 to 1. Therefore if you play a bit more than 3,000 hands, you should see AA 15 times and if you do so win a free ticket!
Need a Unibet Account?
If you don't already have a Unibet account, now is a great time to get yourself one thanks to all the great promotions running in August. If you sign-up to Unibet Poker through PokerNews, not only can you play in all the awesome promotions at Unibet, you will also get a deposit bonus of €500.
What is unique about this deposit bonus is that it does not matter how much you deposit. You earn off your bonus just by playing in the great games at Unibet Poker. Make sure you do not miss these three unique opportunities and head to Unibet before it's too late!
Get all the latest PokerNews Canada updates on your social media outlets. Follow us on Twitter and like us on Facebook!