WCOOP: Skip the Buy-In With The PokerNews-Exclusive Satellite on Sept. 8! [Password Included]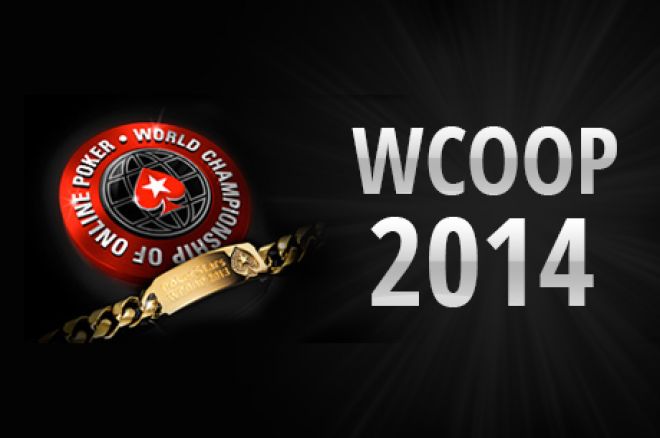 It always hurts to see a big chunk of your bankroll get put on one big buy-in. We want to help you avoid that big investment by making it much more affordable.
The World Championship Of Online Poker (WCOOP) that starts at PokerStars on September 7 is a great series, and the $40,000,000 guarantee offered by the room is definitely a great treat. But, how about the buy-ins?
A seat at the $10 million guaranteed Main Event will cost you $5,200, one at the $2 million guaranteed Event #23 is set for $10,300, and the chance to play the $1 million guaranteed Event #9 will make your bankroll look $1,050 thinner.
So, the question is: are you willing to spend that much money to play in these world class events?
How to Save $210
Imagine this: On September 14, the WCOOP Event #22 will give players the chance to compete for a guaranteed prize pool of $1 million. And, although the buy-in is not one of those in the crazy-high tier, it will still set you back a good $215.
It's a great event — it has a top guarantee — but it comes with a buy-in that looks like the price of iPhone right before a new model comes out for sale. It's cheaper than it used to be, but you will still have to pay some good money to have it.
So, here's the deal. If you think you are good at poker and you believe you have what it takes to prove it at the table, we are giving you a chance to play Event #22 for as little as $3.30, not a single dime more.
On September 8, PokerStars will run a special $3.30 satellite to the WCOOP $1 million event open exclusively to PokerNews players. Play it, show everyone how good you are, and you will enjoy your seat and the $210 you'll have saved.
What's even better is that the satellite will not only award the winner of the tournament, as it will actually give away 18 tickets to the WCOOP Event #22. Which means that, yes, even if you don't manage to prove that you are the best of them all, you still have a pretty good chance to get yourself a cheap WCOOP ticket.
Use This Password to Register
The PokerNews-exclusive freeroll is named "PokerNews WCOOP Challenge" and is set to start at 2 p.m. ET on Monday, September 8. The buy-in to participate is $3.30, and you will need to use "pnewswcooptix" as a password to register.
Remember: the fact that the tournament is not open to all players but only to those who have opened their account from PokerNews makes it a lot easier than any other satellite out there.
So, if you already play on PokerStars and you have opened your account from PokerNews, go ahead: use the password, register, and get ready for the event.
If you don't have an account yet, get yourself one from this link and make the minimum deposit to be able to pay the $3.30 buy-in. Also, remember to use our "CANADIANPNEWS" marketing code and our special "STARS600" bonus code to get a 100% first-deposit bonus up to $600 and double your deposit courtesy of PokerStars.
If you already have an account at PokerStars but you haven't created it from our site, well, bad luck. You won't be invited to the party.
A Quick Recap
Again, here's everything you need to know about the satellite tournament:
Name: PokerNews WCOOP challenge
TID#956509235
Date: September 8, 2014
Time: 2 p.m. ET
Buy-in: $3.30
Tickets to the WCOOP Event #22: 18
Password: pnewswcooptix
For more info about PokerStars, their bonus and all the otherPokerNews-exclusive freerolls and promos available for you,visit this page.