Three Great Reasons to Play on Unibet in October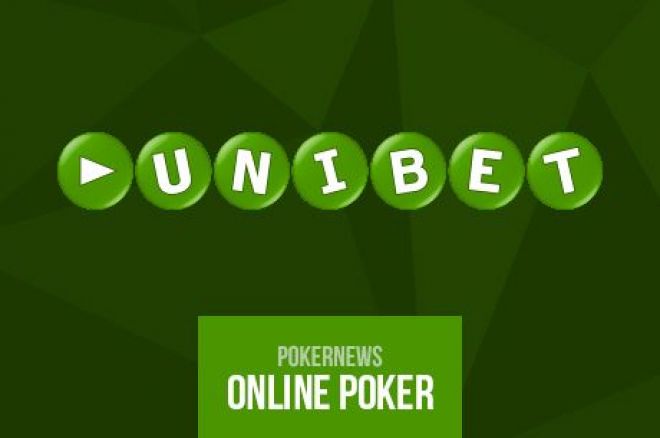 Unibet Poker has quickly become one of the softest recreational sites around since its stand-alone launch this past winter.
The reason games are so soft at Unibet is that almost everything on the site is targeted towards recreational players, including great cartoon-like animations, lack of HUDs, fun missions, and the overall social-gaming feel of the site.
If playing where games at all stakes are soft isn't enough for you, we are going to give you three more great reasons to play at Unibet this October.
Spin Your Way to the Unibet Open in London
The next Unibet Open takes place from Nov. 27 to Nov. 30 in one of the most historic and fascinating European capitals, London.
Unibet can sympathize that not all players will want to cover the €2,000 buy-in and travel expenses to get into this awesome event, which is why you have a chance to get there absolutely for free thanks to the Unibet Open Slot.
You can get up to three free spins a day during the entire month of October just by playing few hands of poker.
To get one free spin, you need to see any of the following:
50 flops at NL4 / PL4 or
25 flops at NL10 / PL10 or
15 flops at NL25 / PL25 and above
The spins can not only award you a free €2,000 Unibet Open London package, but also with satellite and freeroll tickets.
Win Big in October Missions at Unibet
Missions are one of the reasons Unibet Poker attracts so many recreational players. They are also a good way to pad your bankroll regardless of whether you play for fun or a bit more seriously.
Unibet's October missions will give you a chance to handsomely reward yourself with a €3,000 freeroll ticket, 10 free spins in the Unibet Open Slot, cash game tickets, and sit & go tickets.
The missions are not that hard to complete, but do get slightly harder as you move into some of the later missions.
Even if you can't complete all the missions, you should be able to at least get your hands on a €3,000 freeroll ticket by completing the first mission of playing a tournament in three consecutive days and seeing ten flop at any no-limit hold'em cash game table on a different day.
Learn about the New Challenges Season
Challenges are another great reason why recreational players keep playing at Unibet. A new Challenge rewards season has just begun on October 1 and will run through the end of 2014.
The challenges are designed to entertain you, but they can also be quite rewarding as well. To start off, you will be given a randomly-chosen minor and major challenge. The minor challenge can be something as simple as "be dealt 50 pairs" and the major challenge will be something more difficult such as "show down a full house 25 times."
Each time you complete a challenge you will be given loyalty points which can be used for cash, bonuses, and tickets. Your mission will also be reset giving you a chance to complete an endless amount of challenges.
Need a Unibet Account?
If you don't already have a Unibet account, now is a great time to get yourself one thanks to all the great promotions running in October. If you download Unibet Poker through PokerNews Canada, not only can you play in all the awesome promotions at Unibet, you will also get a healthy first-deposit bonus of €500.
What is truly special about this deposit bonus is that it does not matter how much you deposit. You simply earn off your bonus just by playing in the great games at Unibet Poker. Make sure you do not miss these three unique opportunities and head to Unibet before it's too late!
Get all the latest PokerNews Canada updates on your social media outlets. Follow us on Twitter and like us on Facebook!