Take Advantage of a Great Month at Unibet Poker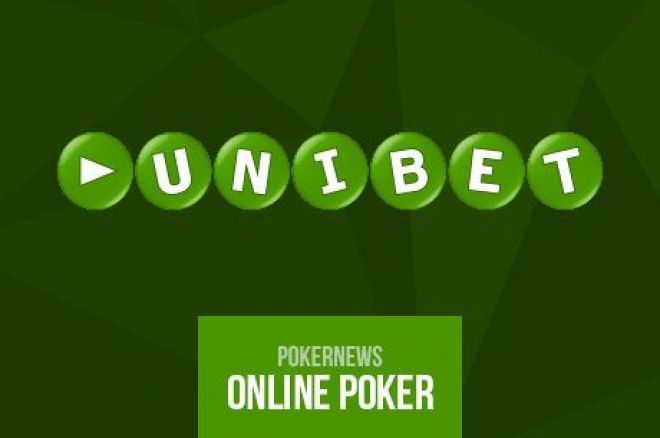 Unibet Poker's amazing cartoon themed software attracts recreational players from around the world. Whether you have been enjoying playing at Unibet Poker or you want to join in on the fun for the first time - listen up - as we are here to tell you all about some of the best promotions available at Unibet Poker in November.
Help Yourself to a €500 Welcome Package
If you haven't tried out Unibet Poker yet, we have a treat for you as you can grab a superb welcome package that features the chance to pad your bankroll with a free €500 and access to the poker room's hourly Freeroll Frenzy tournaments.
To get started on this spectacular welcome package, just download Unibet Poker through our links.
What's truly special about this welcome package is that it doesn't matter how much you deposit, but just how much you play within 60 days of creating your account - as that is what will determine the amount of your bonus.
Numbers at hand, Unibet's bonus works according to the table below:
| Rake Required per Level | Level | Cash Reward |
| --- | --- | --- |
| €2 | 1 | €1 |
| €13 | 2 | €4 |
| €85 | 3 | €15 |
| €500 | 4 | €80 |
| €1,400 | 5 | €400 |
Additionally, you can also give an extra boost to your bankroll by getting involved in as many of the hourly Freeroll Frenzy tournaments as you can and by taking advantage of the rest of the benefits all Unibet Poker players have access.
Win a Share of €25,000 in the Suited Flop Races
Unibet Poker has a special way to reward you if you play pot-limit Omaha or no-limit hold'em cash games. During November, the site is offering you a chance to grab a share of €25,000 in the Suited Flop Races.
Omaha players will be able to opt into a €10,000 race set to reward the top 40 players that have earned the most points in a leaderboard based off how many single suited flops they saw at €0.50/€1, €1/€2 and €2/€4 games.
One leaderboard point is awarded for each suited flop at €0.50/€1, 1.25 points are awarded for each suited flop at €1/€2, and 1.5 points are awarded for each suited flop at €2/€4.
The rewards are even higher for no-limit hold'em players, with players racing for a total of €15,000 to be awarded to the top 50 spots of yet another special leaderboard.
The scoring system here is a little different, since one leaderboard point is awarded for each suited flop at €0.50/€1, 1.5 points are awarded for each suited flop at €1/€2, and 2 points are awarded for each suited flop at €2/€4.
Half Price Rake on Short-handed tables
In addition to the Suited Flop Races, you can save a bit of your hard earned money by playing on cash ring tables with 2-3 tables. We aren't talking about a small reduction, we are talking about half of the normal rake rates when playing short-handed on any of Unibet Poker's ring game tables.
Earn Extra Loyalty Points in the November Challenges
Cash game players can earn extra loyalty points by completing a major or minor November Challenge. Loyalty points can be used to unlock a special avatar, free tournament tickets, free sit-and-go tickets, cash bonuses, and an entry into the Unibet Poker Open.
The challenges are set at random and the object of the game is to get as many full houses as possible during pot-limit Omaha and no-limit hold'em ring games. The more full houses you get, the faster you will complete the challenge and be awarded extra loyalty points. It is tat easy!
Win Even When You Lose
Even the best poker players have ups and downs at the poker tables. Unibet Poker understands this and is giving any player that loses €20 or more during any Monday to Sunday weekly period a chance to potentially get their losses back in the Double Trouble tournaments.
These fast-paced tournaments take place every Tuesday, feature 6-minute blinds and 500 chips, and award €40 to each of the top 50 players in the tournament.
As you can see there are many reasons why you should consider playing at Unibet Poker this month. Download Unibet Poker today to take advantage!
Get all the latest PokerNews Canada updates on your social media outlets. Follow us on Twitter and like us on Facebook!