What Would You Do With $1 Million?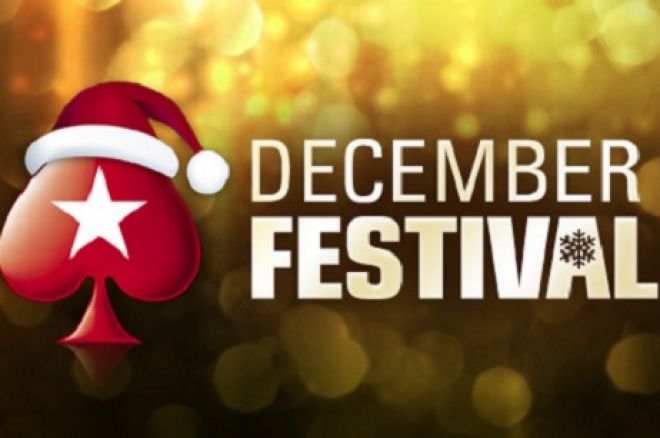 Our friends at PokerStars are giving you a chance to win $1 million in a matter of minutes for just $5 in their special $1 million Spin & Go's, a new promo part of the site's December Festival.
What would you do with $1 million? Would you buy a house? Would you retire? Would you travel around the world? Or would you save the money for a rainy day?
How You Could Win $1 Million!
If the idea of bringing home $1 million excites you (and we know it does), you will be pleased to learn that anyone can potentially have a chance to win this amazing bounty.
First thing you need to do is log in to your PokerStars account.
If you don't have a PokerStars account, we have good news for you. Just follow the instructions below and you will receive $20 free on the house without making a deposit which you could use for four chances at $1 million in the special edition $5 Spin & Go's.
Download PokerStars through PokerNews Canada and enter the marketing code "CANADIANPNEWS".
Enter the bonus code "FREE20"
By following these simple steps not only will you have $20 for free to play for $1 million, but also receive a ticket to a PokerNews-exclusive $10K freeroll on Dec. 30 and be entitled to participate in future exclusive promotions available to our players.
Once you have your account, finding the special edition Spin & Go's for $1 million is quite easy. Just head to the Spin & Go tab, look for the $5 games, and enter a tournament. Once you are there, the prize pool will be randomly determined between $10 and $1 million!
If you are lucky enough to play for $1 million, but do not win the tournament, you still will be rewarded with a $100,000 'consolation' prize. While this is one (big) digit shy of becoming an instant millionaire, it is still a boatload of money that could change your life.
So why not see if you can win more money than you know what to do with, in the matter of minutes in the PokerStars special edition $1 Million Spin & Go's? For $5, you don't have much to lose and have plenty to gain. Play in the $1 Million Spin & Go's at PokerStars today!
Get all the latest PokerNews Canada updates on your social media outlets. Follow us on Twitter and like us on Facebook!