Maui is Waiting at mybet Poker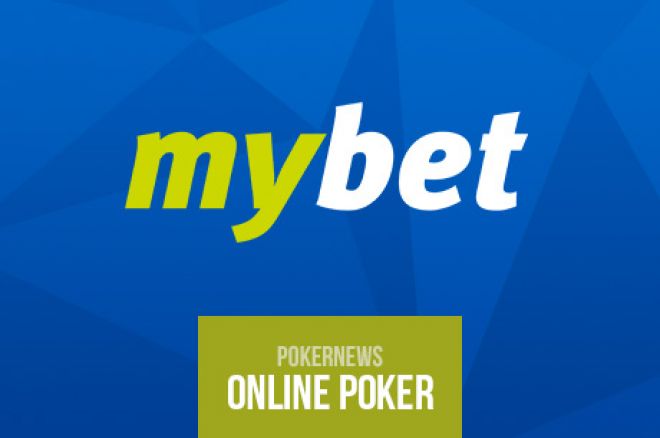 Maui brings up visions of Mai Tais, peaceful island breezes, and calm, blue waters that one could spend a lifetime watching as the clouds float serenely across the sky.
Hold on to that vision for just a moment ... now let it go!
We are going to paint the picture of what Maui means at mybet Poker because if you play your cards right, you could win the $15,000 Jackpot Prize + the progressive amount (if applicable) and book your ticket to the land of Mai Tais and island breezes with the cash.
The Maui Progressive Jackpot at mybet Poker
The first thing you need to know about Maui is that it's a progressive jackpot played at mybet Poker in a 10-handed sit-and-go tournament. As soon as 10 players are seated, the cards are in the air and the action heats up. The buy-in is $5 + $1 and winning one is great because you take home the tournament prize. But in order to take down the huge $15,000 Jackpot Prize (and any progressive amount if applicable), you have to win five consecutive "Maui - Jackpot Sit N Go" Tournaments.
If you finish in first or second place in five consecutive tournaments, you're going to receive a $200 prize, but the goal is to be the top dog in five consecutive tournaments. The price is right so keep playing because even if you miss first or second place, you'll still receive a payout.
NOTE: Tournaments are considered as consecutive for the purpose of this promotion if their starting times are consecutive. Be sure to complete the series within a 14-day period to qualify for the jackpot.
Each time the "Maui - Jackpot Sit 'n' Go" tournament series is won, the jackpot will begin with a prize fund of $15,000. Starting the second week the jackpot fund will increase by $3,500 and continue to grow weekly by that amount.
If you win the title in five consecutive, 10-player, $5 + $1 buy-in Maui Progressive Jackpot tournaments, you must contact the myBet Poker support team for verification and provide the details and dates of the tournaments within 48-hours of the final consecutive tournament. The same applies if you took second or first place in those tournaments — to collect your prize follow the same steps as outlined above.
Maui is waiting at mybet Poker and so is a generous 200% bonus up to $1,000 on your first deposit when you download mybet Poker through PokerNews Canada. Take your best game and your deposit bonus to the "Maui - Jackpot Sit 'n' Go" tables and get ready to add your own heat to the action!
Be sure to read the Terms and Conditions that apply to the "Maui - Jackpot Sit 'n' Go" Jackpot at mybet Poker.
Get all the latest PokerNews Canada updates on your social media outlets. Follow us on Twitter and like us on Facebook!