Are You Ready to Scoop an Exclusive PokerNews SCOOP Main Event Ticket? [Password Included]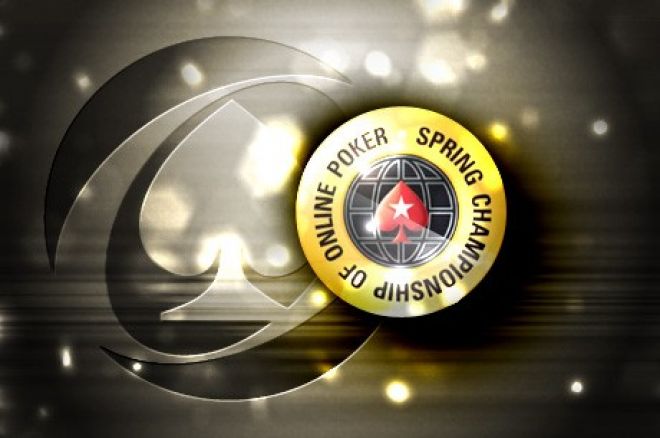 At PokerNews Canada, it's not all about the game. It's about you and the game!
Think about the excitement and action you create when you jump head first into an amazing event created to drive you right up the ladder to fame and fortune! Believe it or not, that's what's on the table today — an amazing event put together by PokerStars and PokerNews designed to give you the opportunity to win a share of $1 million dollars or more!
Here's the deal. The Spring Championship of Online Poker (SCOOP) at PokerStars is running right now. Records are being broken, chips are flying, cards are in the air, and satellites are running nonstop that can get you a seat into one of the events for the very low price of 1 FPP or $0.11.
You should take every opportunity available to win a seat in the SCOOP Low Main Event where you can take home a share of at least $1 million!
This is where our special relationship with PokerStars comes in to play. We have an exclusive PokerNews Main Event SCOOP Satellite coming up on May 22 at 14:00 ET at PokerStars. The buy-in for this special tournament is only $5.50, and it's guaranteed to send 20 players to the SCOOP Low Main Event where the winner is guaranteed at least $100,000!
To make this satellite even more lucrative and a must-play, instead of PokerStars standard payout structure, for each additional $109 in the prize pool an additional SCOOP Main Event seat will be awarded to a lucky player to play for big bucks in the grand finale. That could mean you might finish in 25th place, or even lower, and still win a seat to play for more money than you can dream of.
Additionally, you will be playing against a select group of players that are loyal readers at PokerNews. so look for a smaller field than you would normally find in regular qualifiers and satellites at PokerStars.
The details of the PokerNews-exclusive SCOOP Satellite are as follows:
TID: 1227326013
Name: PokerNews SCOOP Satellite
Date: May 22, 2015
Time: 14:00 ET
Buy-in: $5+.50
Password: scoop15yeehaw
Add-on: 20 tickets for the SCOOP $1 Million Guaranteed (TID#1182218550)
Don't let this opportunity slip through your hands. Imagine buying into a PokerNews SCOOP Satellite for just $5.50, and walking away with the championship, the bragging rights, and stacks of life-changing money. It could be you!
If you aren't registered at PokerStars, get ready for the PokerNews-exclusive SCOOP Satellite by downloading PokerStars here. Take advantage of a generous deposit bonus when you use our marketing code "CANADIANPNEWS." Once you make your first deposit you'll also be eligible to play in our exclusive $2,500 Freeroll at PokerStars in June.
There are over one million reasons to get ready to scoop a ticket in our PokerNews SCOOP Satellite on Friday! Set the date.
If you experience any problems with this or any of our promotions, please contact our Ticketed Promo Support System.
Get all the latest PokerNews Canada updates on your social media outlets. Follow us on Twitter and like us on Facebook!